Blossom Music Center | Cuyahoga Falls, Ohio
World-renowned cellist Yo Yo Ma brings his unparalleled talent to Blossom Music Center on Sunday 12th August 2018 for a very special event! The culmination of two years of hard work, Ma will be performing Bach's complete cello suites, bringing alive music that has inspired for centuries:
"Bach's music touches us, it reconnects us to our common humanity," says Ma.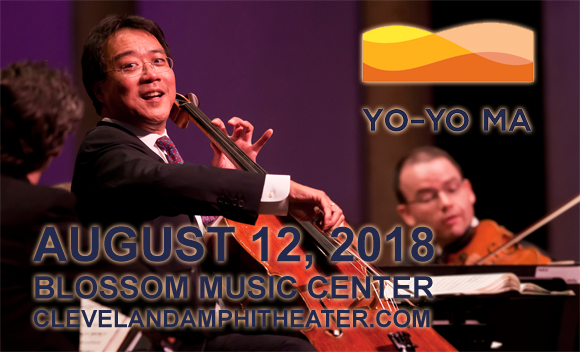 A child prodigy, American cellist Yo-Yo Ma has been performing since the tender age of four and a half. A prolific soloist and recording artist, Ma has performed with a plethora of international orchestras throughout his career. He has also collaborated with a variety of successful artists, including Bobby McFerrin and James Taylor. He has recorded over 90 albums and received 18 Grammy Awards to date, and he was awarded the National Medal of Arts in 2001, Presidential Medal of Freedom in 2011, and the Polar Music Prize in 2012.