Blossom Music Center | Cuyahoga Falls, Ohio
Fans should get ready for a rollercoaster ride of fun because Yellowcard, hot off their recent tour, is keeping up the momentum with "Celebrating 20 Years of Ocean Avenue," their breakout album. You can expect to hear all of their hits in a world-class venue at the Blossom Music Center on July 12, 2023. All the fans are going to be there in full force, and you can be sure that the band will electrify the city with their unique sound. It should come as no surprise then that tickets are selling out extremely fast, and you must act now to secure your spot. Just click the "Get Tickets" button, and you will be well on your way to one of the best concerts of the year.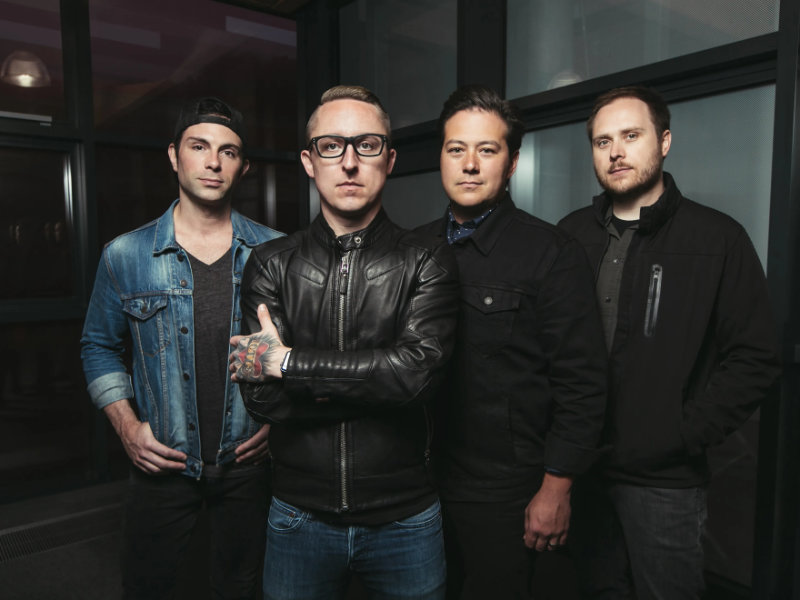 Yellowcard is best known for their singles "Ocean Avenue," "Only One," and "Lights and Sounds." Formed in Jacksonville, Florida, in 1997, they created a unique sound with the use of a violin in their songs. Yellowcard, the band's tenth and final studio album, was released on September 30, 2016. With this album and tour under their belts, the band decided to call it quits. To the joy of the fans worldwide, they reunited in 2022 to play at Riot Fest, and now in 2023, the band will celebrate Ocean Avenue's 20th anniversary by going on tour.
Ocean Avenue, certified double platinum by the RIAA in the United States, gold in Canada, and silver in the United Kingdom, cemented Yellowcard's indelible mark on the music industry. Twenty years after its initial release, the album continues to enjoy the same level of universal acclaim as when it first appeared. There are 13 incredible tracks on the album, which would mark the band's entry into the mainstream as well as critical acclaim around the world.
You, of course, will experience all this awesomeness during this concert, but you must act fast to secure your spot. Trust us when we tell you: it is going to be one of the best nights of your life. Tickets are simply a click of the "Get Tickets" button away. So, act now to secure your place.