Blossom Music Center | Cuyahoga Falls, Ohio
The Vinyl Verse Summer Tour, featuring iconic rappers Wiz Khalifa and Logic, is coming to the Blossom Music Center on Tuesday 30th August 2022! The show is part of these award-winning rappers' extensive 2022 trek covering 28 dates across North America. The co-headlining tour will promote Wiz Khalifa's forthcoming album Multiverse, as well as Logic's upcoming full studio effort, Vinyl Days. For their show at the Blossom Music Center, fans can expect a healthy number of new songs, as well as Wiz Khalifa and Logic's massive hits and fan favorites. If you love hip-hop, you better get your tickets now and catch these monumental artists conquer the stage!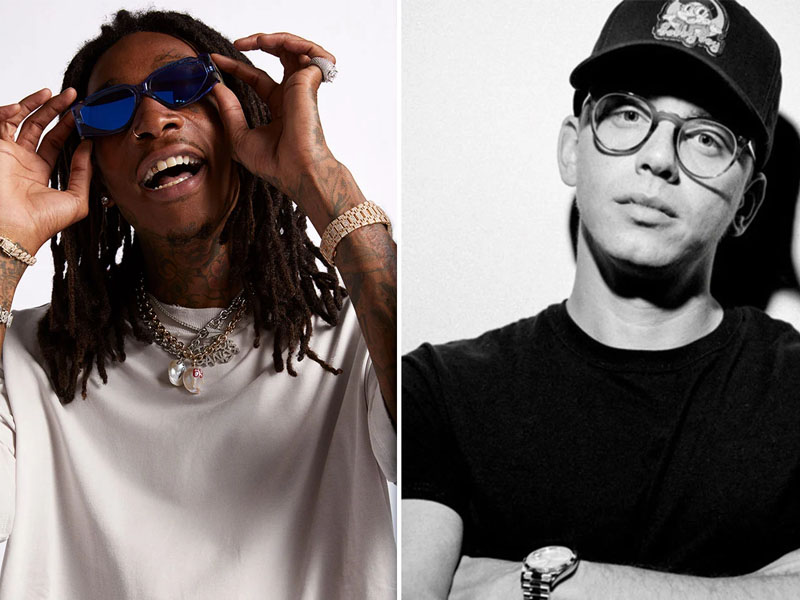 Wiz Khalifa has penned some of the most iconic hip-hop singles for the past 15 years. His 2010 hit, "Black and Yellow," was written as a tribute to his hometown of Pittsburgh. The song, which came in as the lead single from his major-label debut, Rolling Papers, was Wiz Khalifa's first number 1 song on Billboard's Hot 100 charts. Another single from Rolling Papers, "No Sleep," also performed impressively on the charts. The single peaked at number 6 on the Hot 100 and earned double-platinum status in the U.S. In 2015, Wiz Khalifa released the colossal hit single, "See You Again," with Charlie Puth. The single was commissioned for the Furious 7 soundtrack. "See You Again" topped the U.S. charts, as well as 37 other countries. The song spent 12 non-consecutive weeks at number 1 on the Hot 100 charts, making it one of the longest-running number 1's for a rap single.
Logic joins this much-anticipated tour as he promotes his seventh album, Vinyl Days. The tour also marks the rapper's return from a brief hiatus. Logic first made waves in the hip-hop scene with his critically-acclaimed releases called the Young Sinatra Mixtapes. The series of records caught the attention of major record labels, which led to the eventual record deal with Def Jam Recordings in 2013. One year later, Logic released his debut album, Under Pressure. The album peaked at number four on the Billboard 200 chart and number 2 on the Top Rap Albums and Top R&B/Hip-Hop Albums charts.
Tickets to see Wiz Khalifa and Logic at the Blossom Music Center are now available!