Blossom Music Center | Cuyahoga Falls, Ohio
The big man of country is hitting the road again, and y'all know it's gonna be one hell of a party! Toby Keith will be rolling through a fair few 35 MPH Towns this summer and he's heading to Blossom Music Center on Friday 5th August for a night of straight up feelgood music that will get you dancing like you're never gonna stop! It's time to dust of the denim and get ready for the event of the summer!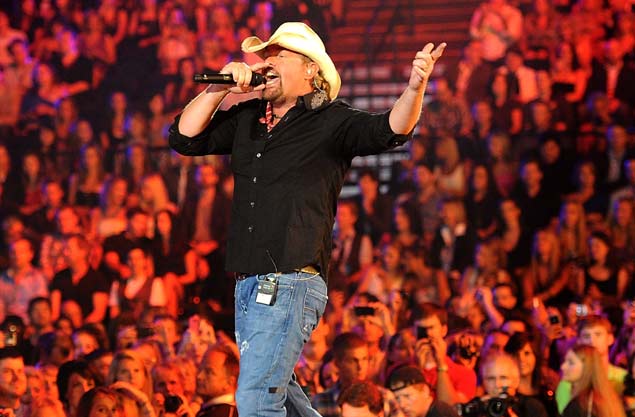 More than just one of America's hardest working and popular modern country artists, Toby Keith is an institution. The springboard for Keith's astounding career came in the shape of his 1993 smash hit single "Should've Been a Cowboy", which went straight to number one in the Billboard Hot Country Songs chart, and by the end of the decade was the most-played song of the 1990s. He built upon his earlier success when his breakthrough single "How Do You Like Me Now?!" became the number one country single of 2000. Keith has released seventeen studio albums in total, amassing 41 top ten hit singles, including 21 number ones. Overall, he has sold more than 40 million albums worldwide.