Blossom Music Center | Cuyahoga Falls, Ohio
This summer, the Blossom Music Center welcomes the legendary punk rock outfit, The Offspring! This highly-anticipated show is part of the band's massive trek, titled Let the Bad Times Roll, covering 24 major cities in North America! On Tuesday, 22nd August 2023, The Offspring makes their way to Cuyahoga Falls, Ohio, to perform a wildly exhilarating set packed with hits and fan favorites from their ten-album catalog! Aside from the monumental headliner, the show will feature special guests Simple Plan and Sum 41! If you're a punk rock fan, you better hurry and score tickets now to see The Offspring and company light up the Blossom Music Center!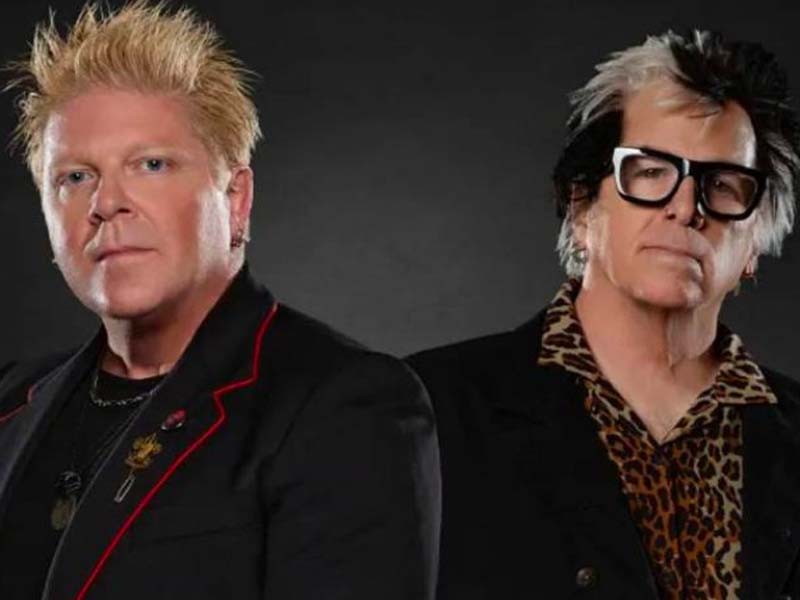 The Offspring's new summer tour will promote their latest album, Let the Bad Times Roll. The monumental record comes after the band took a break from releasing new material for 11 years. This much-awaited album was released in the spring of 2021. The record took seven years to record, but all that wait resulted in phenomenal tracks, such as "Coming for You," "Let the Bad Times Roll," and "Gone Away." Upon its release, the album topped Billboard's Alternative chart and peaked at numbers 2 and 3 on the Top Rock and Independent Albums charts. Besides making a killing in the U.S., the record also charted in 20 other countries. Punk rock fans of the world have been anticipating The Offspring's return.
Since releasing their debut album in 1989, The Offspring has been among modern music's top commercially successful punk rock bands. They achieved their first breakthrough in 1994 upon releasing their third album, Smash. The critically-acclaimed effort peaked at number 4 on the Billboard 200 and topped the Heatseekers chart. The album's massive hits "Come Out and Play," "Self Esteem," and "Gotta Get Away" turned it into a tremendous success. Smash sold over six million copies in the U.S., earning itself a six-time platinum certification.
Secure your tickets now and see The Offspring take over the Blossom Music Center with iconic pop punk bands Simple Plan and Sum41. Tickets to this incredible concert are now available!