Blossom Music Center | Cuyahoga Falls, Ohio
It's time to save those tears and rock the night away as The Cure embarks on their first-ever North American Tour in seven years. The classic hitmakers will stop by Blossom Music Center on Sunday, 11th of June 2023 for a show that'll get you feeling in love on a Friday like it's 1992. Dominating the early '80s for their classic global hit "Boys Don't Cry", The Cure is back to keep their legendary hits alive, back where it belongs – the live stage. Don't miss out on The Cure's 30-date trek of timeless hits live on stage by booking your tickets now!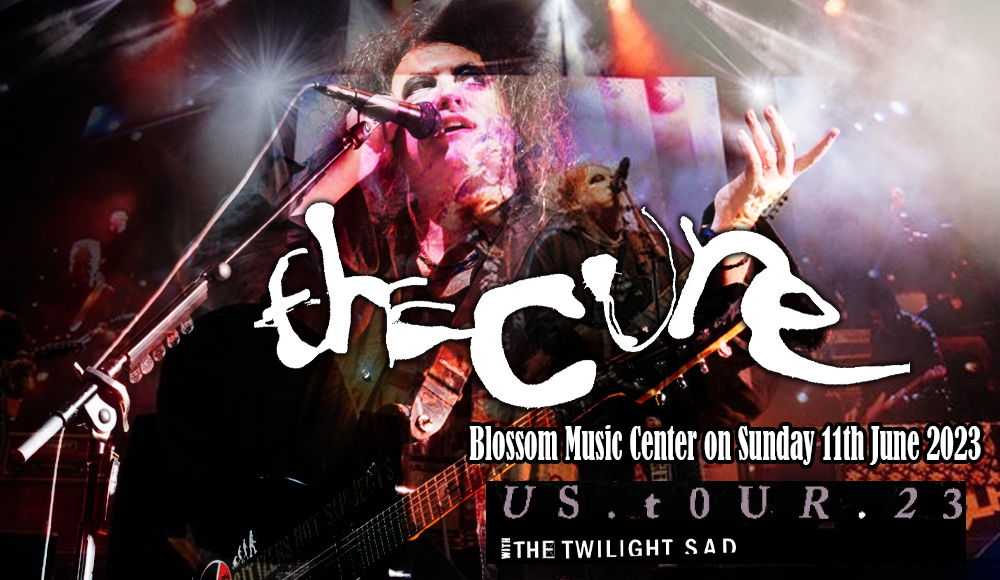 Known for their distinct blend of post-punk, new wave, and rock, matched with their iconic '80s style featuring Robert Smith's iconic hair and smudged lipstick, The Cure quickly became a global favorite for their breakout hit single "Boys Don't Cry". Following an induction to the Rock and Roll Hall of Fame in 2019, the band took the world by surprise with a new headlining tour, seven years since their last.
Kicking off this May, the tour will mark the band's 45th year anniversary since its formation in 1978. Influenced by the punk-rock and new wave movement, the band found early waves of success touring around London nightclubs. With the release of their debut album "Three Imaginary Boys," in 1979, the band took some time to re-engineer their sound towards a gothic influence to their blend of pop, punk, and rock.
This led to the birth of "Seventeen Seconds" at the onset of the '80s. Since then, The Cure marked their signature gothic-infused tone and darker sounds that soon dominated the industry. To date, the band has 13 studio albums with over 40 singles which include their classic hits "Boys Don't Cry", "Lovesong", "The Lovecats", "Just Like Heaven", "In Between Days", and "Friday I'm in Love".
The Cure became a staple mainstream favorite across the '80s and early '90s with the release of their albums "Kiss Me, Kiss Me, Kiss Me" and "Disintegration". The latter is highly regarded as the bands greatest masterpiece, exploring different themes with an atmospheric sound.
"The whole album was just me indulging myself. I had no idea it would be a big album," Smith told NME in 2019. "I just knew that I wanted to make an album that I liked".
Despite twists and turns over the last four decades, Rober Smith continued to keep the legendary band alive. The Cure's last studio record was 2008's "4:13 Dream" which featured its singles "The Only One", "Freakshow", "Sleep When I'm Dead", and "The Perfect Boy".
In 2019, the band was inducted into the Rock and Roll Hall of Fame. "We've been going for so long that I think we've proved our point," Smith told Rolling Stone. "We don't have to prove it anymore. We're just doing it for the fun of it now."
Jet-set to launch their comeback tour, rumors of new music began to rise once again. With big surprises to watch out for, don't miss out on this chance to catch the legendary band, The Cure, bringing its music back to life across the country on the live stage. Book your tickets now!