Blossom Music Center | Cuyahoga Falls, Ohio
Blossom Music brings you the most romantic night of the year, The Cleveland Orchestra with Jahja Ling present Romantic Brahms at Blossom Music Center on Sunday, August 22nd 2021. Enjoy a romantic evening with Brahms's gorgeous Third Symphony, filled with passion and longing, it has directly inspired many artists of today, the third movement was "borrowed" for the 1951 pop song "Take My Love," recorded and co-written by Frank Sinatra, and is a favorite of Carlos Santana, who used it as inspiration for "Love of My Life." So, go get your husbands, wives or partners and bring them to Blossom for a romantic little get away under the stars this summer, reserve your places now.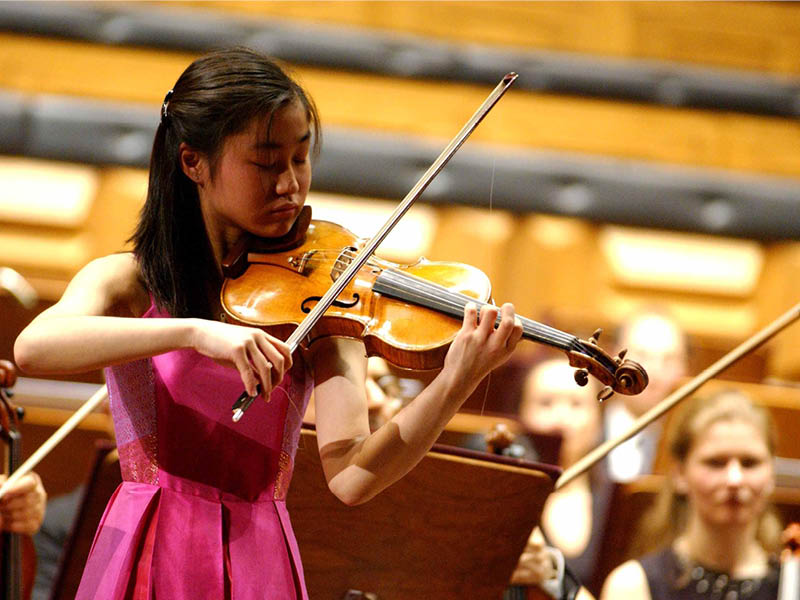 The Cleveland Orchestra with Jahja Ling and Sayaka Shoji present Romantic Brahms, the night performances are:
• Brahms; Violin Concerto
• Brahms; Symphony No. 3
The nights entertainment will be performed by The Cleveland Orchestra, conducted by Jahja Ling, and Sayaka Shoji will be playing the violin.
Sayaka Shoji's performance is generously supported by Dr. and Mrs. Hiroyuki Fujita.
The Cleveland Orchestra is made up of 100-plus members, its summer home is Blossom Music Center, and they tour in the United States and around the world, and at various residencies such as Miami and Vienna. Hailed as one of the very best orchestras on the planet, noted for its musical excellence and for its devotion and service to the community it calls home. The Orchestras Performances of standard repertoire and new works are unrivalled at home and on tour across the globe, and through recordings and broadcasts.
Jahja Ling's distinguished career as an internationally renowned conductor has earned him an exceptional reputation for musical integrity, intensity and expressivity, he is the first and only conductor of Chinese descent who holds a music director position with a major orchestra in the US and has conducted all the major symphony orchestras in North America including Boston, Chicago, Cleveland, Los Angeles, New York, Philadelphia, Pittsburgh and San Francisco. Mr. Ling holds a special relationship with The Cleveland Orchestra, beginning in 1984 and continuing for 34 seasons, having conducted more than 550 concerts over 600 works. He has held the positions of Associate Conductor (1984-85), Resident Conductor (1985-2002), Blossom Festival Director (2000-05) and as regular guest conductor in every season since 2005, making him the conductor who has conducted the ensemble for the longest time in its 100-year history.
Japanese violinist, Sayaka Shoji has become internationally recognized for her musicianship, brilliant technique and enduring strength on the concert platform and has developed an extensive repertoire including newly commissioned works as well as masterworks by Prokofiev, Tchaikovsky, Brahms, Sibelius and Shostakovich. Shoji has worked with renowned orchestras including the Israel Philharmonic, Orchestra dell'Accademia Nazionale di Santa Cecilia, London Symphony Orchestra, NDR Radiophilharmonie, Czech Philharmonic, Wiener Symphoniker, The Mariinsky Orchestra, NHK Symphony Orchestra, New York Philharmonic and Los Angeles Philharmonic, as well as giving festival appearances in Lucerne, Verbier and for Prague Spring Festival.