Blossom Music Center | Cuyahoga Falls, Ohio
The Cleveland Orchestra with Herbert Blomstedt present Beethoven's Seventh Symphony at Blossom Music Center on Sunday, August 1st 2021. The Seventh is loved by audiences for its energy and beauty, it is one of Beethoven's greatest and most admired symphonies, and its lilting dance rhythms are some of the stormy composer's most delightful moments. Guest conductor Herbert Blomstedt takes the helm of one of Beethoven's most herculean works with Garrick Ohlsson doing the real heavy lifting on the piano and proving that the 7th really has no equal with unique flow of both chords and musical patterns.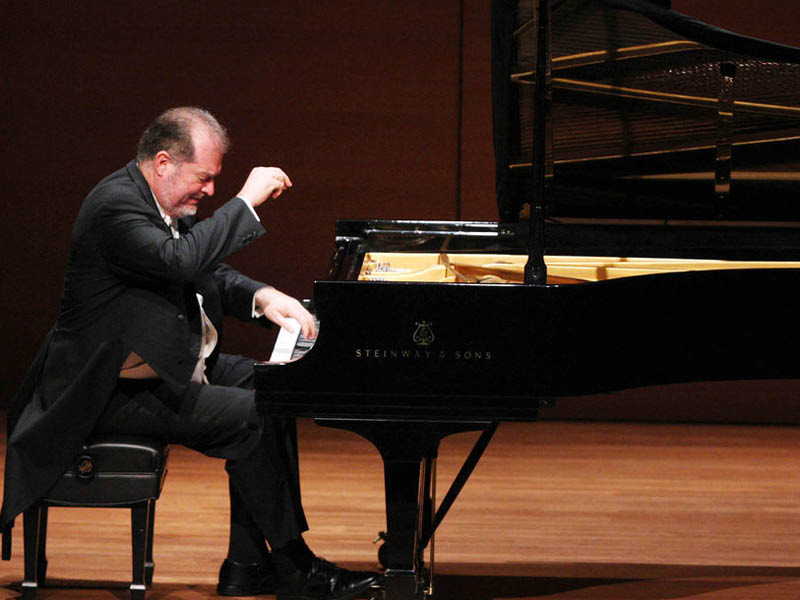 The Cleveland Orchestra with Herbert Blomstedt present Beethoven's Seventh Symphony, the nights performances are:
• Beethoven; Piano Concerto No. 4
• Beethoven; Symphony No. 7
The nights entertainment will be performed by The Cleveland Orchestra, directed by Herbert Blomstedt and Garrick Ohlsson playing the piano.
The Cleveland Orchestra is made up of 100-plus members, its summer home is Blossom Music Center, and they tour in the United States and around the world, and at various residencies such as Miami and Vienna. Hailed as one of the very best orchestras on the planet, noted for its musical excellence and for its devotion and service to the community it calls home. The Orchestras Performances of standard repertoire and new works are unrivalled at home and on tour across the globe, and through recordings and broadcasts.
Conductor Herbert Blomstedt is a member of the top rank of modern conductors, having held long-term music directorships in both Europe and the U.S. Specializing in Romantic and early 20th century repertory. Blomstedt is currently Conductor Laureate of the San Francisco Symphony and Honorary Conductor of the Bamberg Symphony, Danish National Symphony Orchestra, NHK Symphony, Swedish Radio Symphony, Leipzig Gewandhaus Orchestra and Staatskapelle Dresden.
Although long regarded as one of the world's leading exponents of the music of Frédéric Chopin, Garrick Ohlsson commands an enormous repertoire, which ranges over the entire piano literature. Ohlsson has come to be noted for his masterly performances of the works of Mozart, Beethoven and Schubert, as well as the Romantic repertoire. To date he has at his command more than 80 concertos, ranging from Haydn and Mozart to works of the 21st century.