Blossom Music Center | Cuyahoga Falls, Ohio
Indie rock fans are in for a treat as The Black Keys, together with Band of Horses and Early James, make their way to the Blossom Music Center on Friday 9th September 2022. The show is part of The Black Keys' Drop Out Boogie Tour. Band of Horses and Early James will be featured as special guests for the night. The tour will promote The Black Keys' latest release Delta Kream. This is in conjunction with Band of Horses, who are currently supporting their 2021 album, Things Are Great. Together with semi-newbie artist Early James, these chart-topping bands will unite indie fans for one night at the Blossom Music Center! Tickets are now up for grabs, and get ready for a rock 'n roll showdown!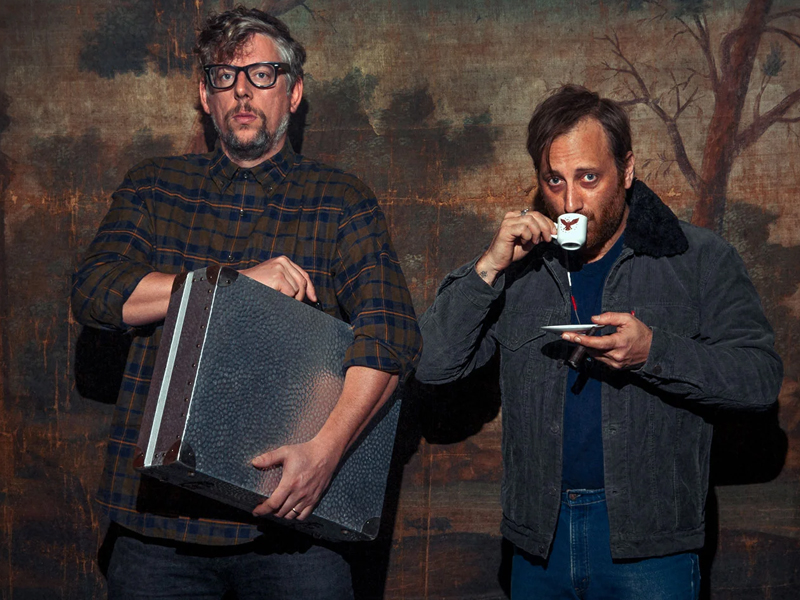 The Black Keys had a humble early career, recording music in their basement and releasing records through independent labels. The duo was a full-on garage act that played local pubs.
In 2002, the band released their debut album entitled, The Big Come Up. This was followed by Rubber Factory two years later. It wasn't until 2010 that the band made their commercial breakthrough with their sixth album, Brothers. The single "Tighten Up" from Brothers won three Grammy Awards. The band released El Camino one year later, which earned them two more Grammys.
The Black Keys released two more critically-acclaimed records, Turn Blue in 2014 and Let's Rock in 2019. The single "Lo/Hi" from Let's Rock topped Billboard's Mainstream Rock and Adult Alternative charts.
In 2021, the band came out with Delta Kream. The album, recorded in 10 hours, was made to honor the Mississippi hill country blues tradition.
Meanwhile, Band of Horses released their 2021 album Things Are Great, their first album since having a few lineup changes. The Grammy-nominated band, active since 2004, joins The Black Keys on their 32-date tour.
They bring along Early James, a rock singer-songwriter who released his album, Singing for My Supper, through The Black Keys guitarist's label.
Indie fans better get ready as The Black Keys, Band of Horses, and Early James will rock your Friday night on September 9th at the Blossom Music Center!