Blossom Music Center | Cuyahoga Falls, Ohio
Back on tour are the dynamite New-Orleans based hip-hop duo, Suicideboys! They are touring across America this year and will be at the Blossom Music Centre, Ohio on Saturday the 10th of September 2022. It will be a show full of their attitude filled blend of trap, punk and metal, and will be an amazing experience. Make sure you are there by booking your tickets now before they are all gone. You do not want to miss out on the powerful and unforgettable lyrics and attitude of Suicideboys, so be there on 09/10/2022 at the Blossom Music Center.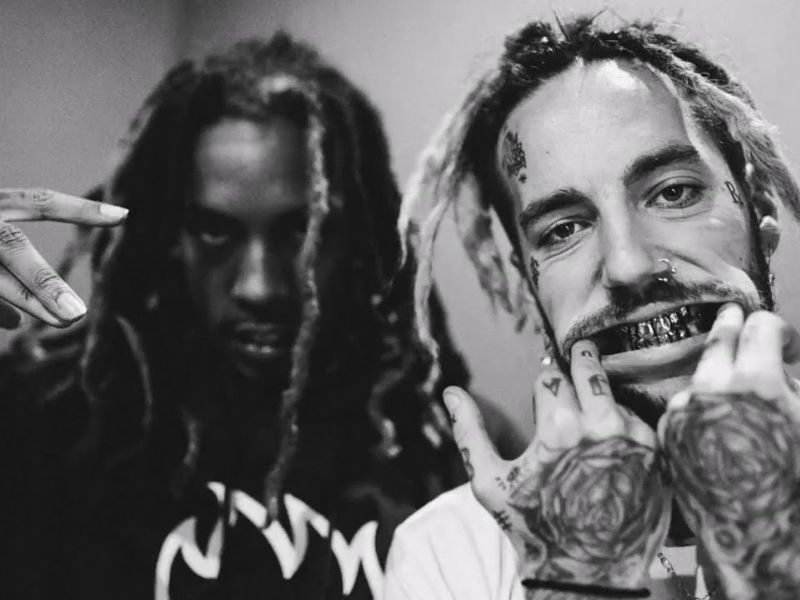 Ruby da Cherry and Scrim are the cousins that make up the hip-hop duo, Suicideboys. Since 2014 the pair have become popular acts in the underground rap-scene, releasing Eps and mix tapes that became prevalent and relatable, their tracks blunt, with no messin' talking about issues, such as substance abuse, their stark and harsh lyrics bringing light to an often avoided and 'softened' issue. The track, 'Antarctica', from their EP titled, 'Dark Side of the Clouds', is a prime, powerful example of this and a fan favourite. They hold no punches when they rap of the troubles and hits. Yet, it was in 2018 that the Suicideboys hit the mainstream with their first debut studio album, 'I Want To Die In New Orleans', with it becoming their first top 10 album on the US Billboard 200. In 2019 they released their 6-track EP, 'Live Fast, Die Whenever', which was a collaboration with famous drummer Travis Baker and features guitarist James Shaffer. But, this year is about hitting the road and giving fans live tasters of their newer material from their latest album, 'Sing Me a Lullaby My Sweet Temptation', and they are fired up and ready to connect with fans again. Make sure you are a part of it!