Blossom Music Center | Cuyahoga Falls, Ohio
The Revolution will not be televised! This year, The Revolutions Live! With your favorite rock band headliners, Shinedown along with very special guests, Papa Roach & Spiritbox will be rocking through Blossom Music Center on Wednesday, September 6th 2023 for their fall tour, so don't miss out on this epic Rock Revolution! Get your tickets right now. Shinedown's, The Revolution Live tour features heavily of their 2022 album, Planet Zero, Rock on! Papa Roach is set to support their upcoming 2022 LP, Ego Trip, while the rising prog-metallers Spiritbox are crushing it as they climb the ranks of the heavy music scene. The rockers from Canada have just dropped their latest single, "The Void," and it's certain to be a crowd-pleaser on their upcoming tour.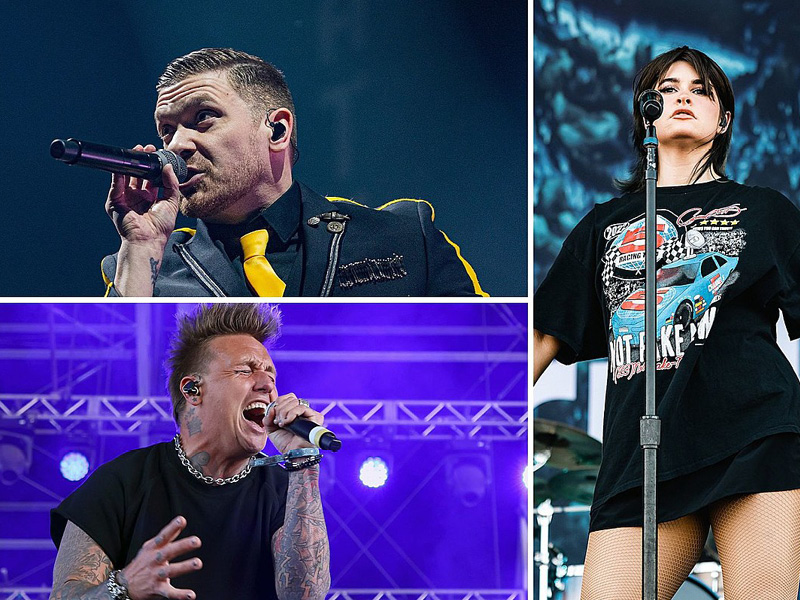 Planet Zero is the epic seventh studio album from the legendary American rock band, Shinedown. It dropped on July 1st, 2022 and is sure to rock your world! Rocking it at number 4 on the UK Albums chart, number 5 on the Billboard 200, and taking the top spot on the Top Alternative Albums, Top Hard Rock Albums, and Top Rock Albums charts! Shinedown reigns supreme on the Billboard Mainstream Rock charts with a whopping 18 number one singles, and every single they've dropped has hit the top 5. But watch out because the Foo Fighters are now hot on their heels with a matching record. On June 3, 2021, Shinedown rocked the charts again by claiming the #1 spot on Billboard's Greatest of All Time Mainstreams Rock Artists chart, marking the 40th Anniversary of the Mainstream Rock Chart. The band has rocked the world with over 10 million records sold to date! Shinedown is from Jacksonville, Florida, formed by singer Brent Smith in 2001 after the dissolution of his previous band, Dreve. Several lineup changes happened in the early 00s, but the band has now settled with Smith alongside Zach Myers on guitar, Eric Bass on bass, and Barry Kerch on drums
From Vacaville, California, Papa Roach was formed in 1993 by lead vocalist Jacoby Shaddix, guitarist Jerry Horton, drummer Dave Buckner, replaced by Tony Palermo in 2007, bassist Will James, who was replaced by Tobin Esperance and trombonist Ben Luther. Their eleventh studio album, Ego Trip, was released on April 8, 2022. Charting at number 115 on the Billboard 200, and number 6 on the Top Hard Rock Albums chart, it featured the five singles, "Swerve", "Kill the Noise", "Stand Up", "Cut the Line", which became the band's 9th number 1 on Billboard's Mainstream Rock Airplay chart, and "No Apologies", their 8th number 1 on that same chart. The band has, to date, notched 25 top 10s on the chart, dating back to their sleeper hit "Last Resort," which hit number 4 in 2000.
Heavy metal newcomers, Spiritbox announced their first-ever headline tour this year, The Eternal Blue Tour 2023, will hit 22 cities across North America supporting their phenomenal, chart topping debut album, Eternal Blue, which entered the US Billboard 200 at number 13. Spiritbox is a Canadian heavy metal band from Victoria, British Columbia. Husband and wife duo guitarist Mike Stringer and vocalist Courtney LaPlante established Spiritbox in 2017. The band's full lineup comprises LaPlante, Stringer, drummer Zev Rose, and bassist Josh Gilbert. The band's metal style is difficult to pigeonhole into a specific subgenre, featuring an array of styles that draw from a variety of influences and also incorporating many electronic elements, we guess you could just go ahead and call it progressive metal.