Blossom Music Center | Cuyahoga Falls, Ohio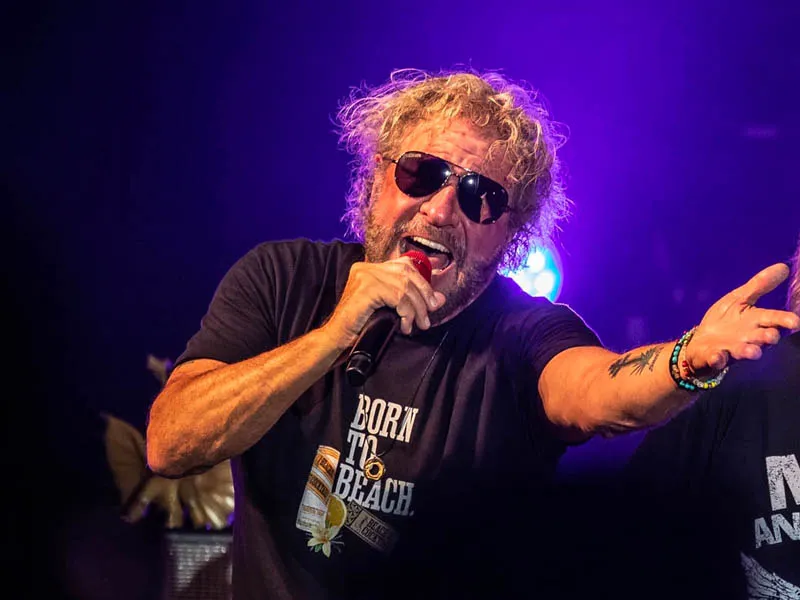 There's something amazing brewing for hard rock lovers out there! It's the most thrilling, headbang-worthy spectacle you can ever imagine! Rock and Roll Hall of Famer Sammy Hagar presents another groundbreaking outing that's set to conquer summer! The highly-awaited outing, titled the Best of All Worlds, features a monster of a line-up with Hagar on vocals, Michael Anthony on bass, Joe Satriani on guitar, and Jason Bonham on drums! Can you believe this power-packed ensemble?! Yes, we can, and it's happening this 2024 across major cities, including Cuyahoga Falls, Ohio! Hagar and the gang will take Ohio fans on a wild ride as they bring their exhilarating set to the Blossom Music Center! On Monday, 29th July 2024, attendees can look forward to countless rock staples, fan favorites, and surprise numbers! For this special occasion, Hagar also brings along a special guest, Loverboy! It is truly the best of all worlds, and it's coming to your city! Hurry and secure tickets now before you miss out!
The Red Rocker is back, and he's bringing the dream line-up! Can you imagine how groundbreaking this quartet will be when they take the stage for the Best of All Worlds Tour? Yes, it seems unbelievable, but it's totally happening! Legendary rocker Sammy Hagar brings along his famous friends in the rock circuit and creates the most astounding band one could ever imagine! Best of All Worlds will feature illustrious rockers whose incredible work has inspired millions of listeners across the world. Moreover, their top-tier skills have made them undeniable forces in music.
Former Van Halen member Michael Anthony joins Hagar on this thrilling 2024 trek. A fellow Rock and Roll Hall of Famer and Hagar's bandmate in Chickenfoot and Sammy Hagar and the Circle, he's truly one of the most sought-after bassists in the industry and Hagar's longtime friend. Meanwhile, legendary guitarist Joe Satriani has performed with Hagar numerous times in the past - especially as a member of supergroup Chickenfoot. But it has been a while since he and Hagar were seen on tour together, so this upcoming trek is bound to be a feast of both the ears and eyes.
Jason Bonham has been performing with Sammy Hagar and the Circle since 2014. So it's only logical that Hagar brings along his longtime friend along for the ride. And, oh, he happens to be one of the most iconic drummers to come out of England. His work with Jason Bonham's Lez Zeppelin. Son of legendary Led Zeppelin John Bonham, Jason Bonham, has filled in for his father during Led Zeppelin reunions.
Lastly, Sammy Hagar is another world force in music. His outstanding work as a solo artist and a member of Van Halen for 11 years will forever significantly contribute to rock music. The Rock and Roll Hall of Famer has built a remarkable legacy with his 20 studio albums, four efforts with Van Halen, and two albums with his supergroup, Chickenfoot.
For their show at the Blossom Music Center on Monday, 29th July 2024, Hagar brings along the arena rock powerhouse Loverboy. The group is responsible for the quintessential rock hits like "Turn Me Loose," "Working for the Weekend," and "Heaven in Your Eyes."
Hurry and secure tickets to the most exciting rock music spectacle in 2024! Access to see Sammy Hagar and company at the Blossom Music Center on Monday, 29th July 2024, is now available!