Blossom Music Center | Cuyahoga Falls, Ohio
Shock rock fans get ready for a double barrel of entertainment! None other than the nefarious Marilyn Manson and Rob Zombie are teaming up for a huge North American tour – coming to the Blossom Music Center on Tuesday 17th July 2018!!! Get ready for some phenomenal high-production stage shows, in addition to all the songs from Marilyn Manson's latest work, "Heaven Upside Down," and all-new, as-yet unreleased songs by Rob Zombie!! Don't wait about – get your tickets NOW before they sell out!!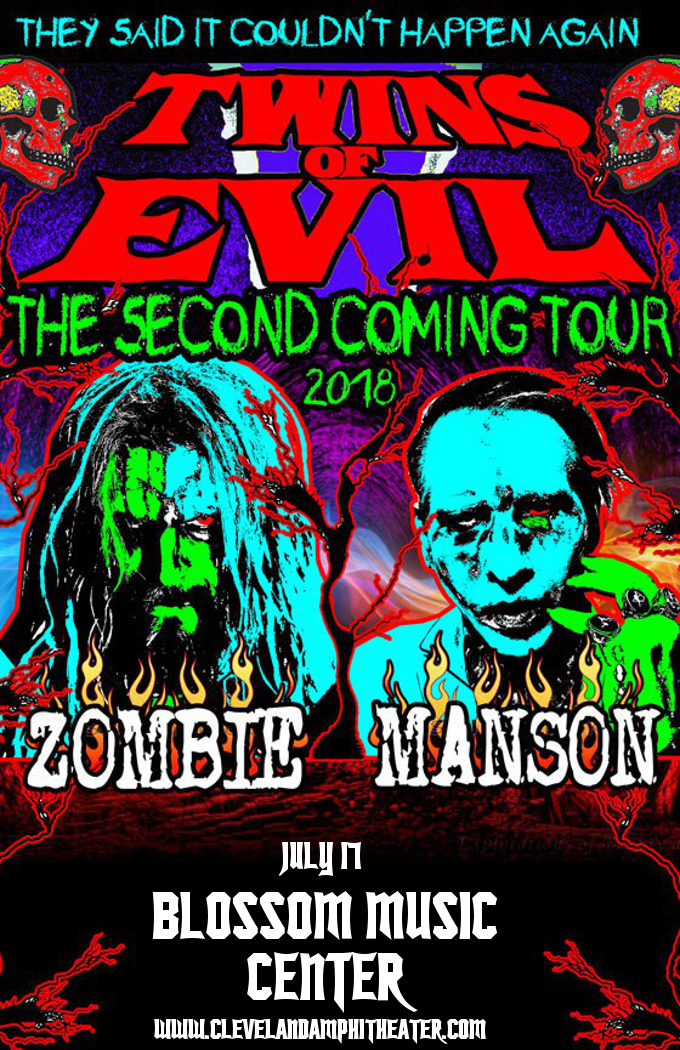 Marilyn Manson continues to tour with his top charting album "Heaven Upside Down," while Rob Zombie's guitarist, John 5, has confirmed that a new album is in the works, and that in his opinion, it tops anything else they've ever made. "A lot of bands are like, 'This is our best record!' But this time, I'm going to say it, because I never say it. This is, by far, not only the best Rob Zombie record but the best White Zombie record, anything. We hit it out of the park. This is definitely Rob's 'Sgt. Pepper.'"
We can hardly wait to hear what the record sounds like live – can you?? If not, then be quick about buying those tickets!