Blossom Music Center | Cuyahoga Falls, Ohio
American quartet Phish is hitting the road and performing on 34 dates all over North America! Hailing from Vermont, the experimental rock band brings their 15-albums worth of repertoire on tour and jamming right in front of Phish heads! Yes, you've guessed it. Cuyahoga Falls, Ohio, is one of their stops on this extensive tour, and they are taking the stage at the Blossom Music Center on Tuesday, 2nd August 2022! If you're a member of Phish's cult following, you better get your ticket asap because the fandom is hungry! Phish had to take a one-and-a-half-year break. Now they are eager, and they are back!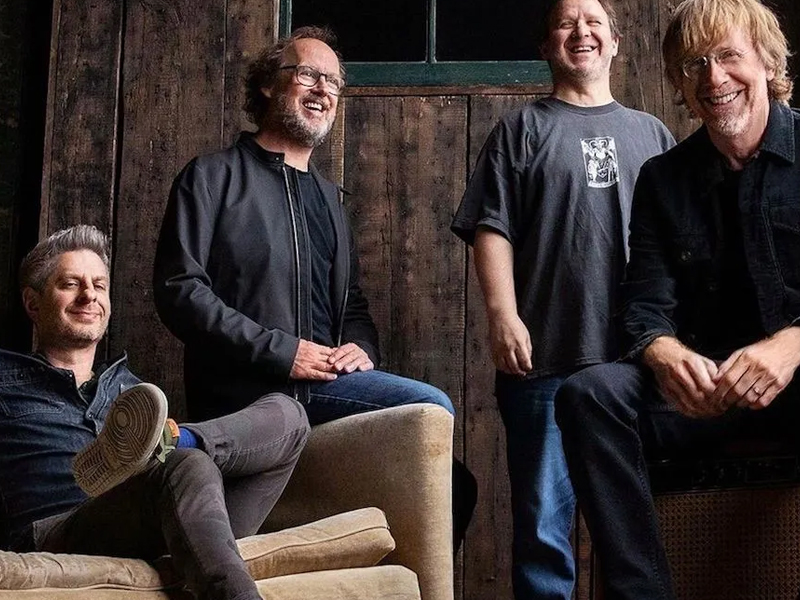 Phish has been around since 1983. More than three decades later, the band still has the ability to pull in crowds like how a young up-and-coming band would. But what a young band wouldn't have is longevity and a massive following that is almost like a religion. Phish heads, 1.0's or 2.0's –whatever the fandom's name is, Phish's fans always gather in packs. Indeed, they certainly think that the band is worth seeing perform live.
Phish is an experimental jam band that blends blues, jazz, bluegrass, country, funk, progressive, and rock into their unique brand of music. They are known for their improvisational sets and extensive songs that could easily turn into a twenty-minute jam. The band started in the '80s but only started to gain popularity in the '90s. Their fourth album, Rift, was the first of their records to enter the Billboard 200 chart – debuting at number 51.
Aside from their own works, Phish also regularly covers other bands' music on stage. In 1994, the band covered an entire album of another band during a show on Halloween. The band has also been known to cover the Beatle's White Album. During New Year's Eve of December 1999, the band famously hosted a festival at the Big Cypress Seminole Indian Reservation, located in Florida. The festival attracted approximately 75,000 people earning a spot at Rolling Stone's 50 Greatest Concerts of the Last 50 years.