Blossom Music Center | Cuyahoga Falls, Ohio
If you get excited every time Pentatonix release a new video, then get ready for some extra special news – your favorite vocal group are on tour in 2018 in promotion of their upcoming "PTX Presents: Top Pop Vol. 1"!! They're on their way to Cleveland's Blossom Music Center on Thursday 13th September 2018! Don't delay – grab your tickets now, before they go!!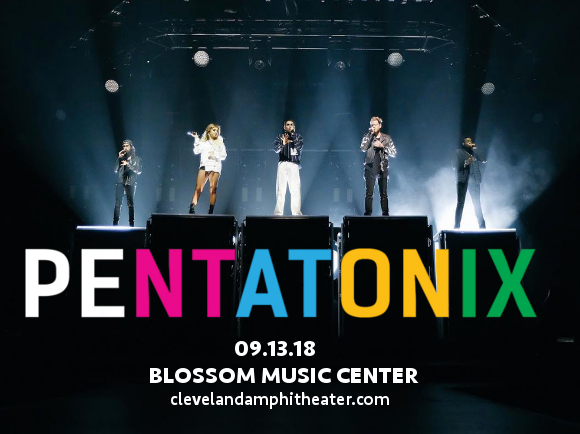 Coming into the public spotlight after winning NBC's show "The Sing-Off," Pentatonix have battled through being perceived as a novelty act – rising to worldwide fame on their YouTube channel through vocals-only covers of popular songs – to become a fully established group in their own right, whether performing covers or not. "We've had radio say, 'I don't know if this can be played, it's covers, we need original music,'" admitted Scott Hoying, one of the group's members, in an interview. "But now I feel like with the songs we've written and the way we've produced them and arranged, it's really our time to break that barrier."
Their persistence paid off – Pentatonix hit No.1 on the charts with their first full-length studio album, which was comprised almost entirely of original material! We can hardly wait to see what they've got up their sleeves for us next with their upcoming release!