Blossom Music Center | Cuyahoga Falls, Ohio
As part of their "World Tour," Pentatonix will be performing in North America, and they will blow your mind with their amazing singing at Blossom Music Center on Thursday, August 17, 2023. Lauren Alaina is a special guest at the concert, and the two of them together are sure to electrify the city and create memories that will be talked about for a lifetime. You really can't miss this amazing, once-in-a-lifetime chance. To get tickets, all you have to do is click the "Get Tickets" button and do what it says.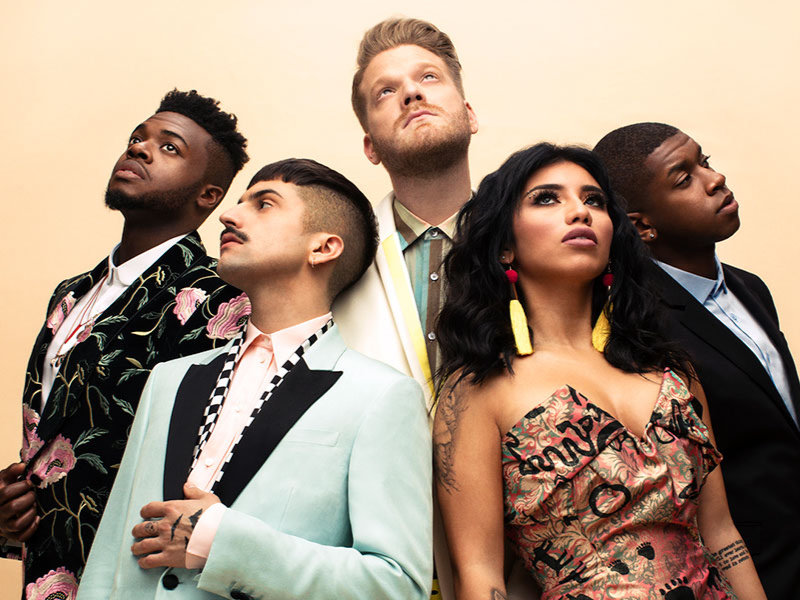 They have played at many famous places all over the planet and have left audiences stunned by their amazing abilities. The group started their incredible journey in 2011 and is currently made up of Scott Hoying, Kevin Olusola, Mitch Grassi, Kirstin Maldonado, and Matt Sallee. They have won three Grammys and been nominated for a Daytime Emmy. In honor of their accomplishments, on February 21, 2023, they got a star on the Hollywood Walk of Fame.
People love their awesome sounds, which include elements like percussion, basslines, and beatboxing neatly packaged in covers of popular songs or their original works. Their unique sound has won them fans all over world but you already knew that right? Of course you did, because you're one of them.
Pentatonix made history with their role in the hit movie Pitch Perfect 2, which is a great addition to their already impressive discography and groundbreaking award show performances. They also have kind hearts and have given money to groups like Make-A-Wish and Do It For The Love.
They always have big, enthusiastic crowds at their shows, so expect tickets to sell out way faster than anyone can expect. To secure your spot, click "Get Tickets" and then follow the instructions that come up on the screen and get ready for the show of a lifetime.