Blossom Music Center | Cuyahoga Falls, Ohio
Music that evokes the seasons and tells a story. The renowned Orpheus Chamber Orchestra and acclaimed violinist, Vadim Gluzman, present Geminiani's (arr. Michi Wiankco) La Follia variations, Adolphus Hailstork's Sonata Da Chiesa for String Orchestra, and Vivaldi's The Four Seasons, for violin and orchestra as part of the Blossom Music Festival at the Blossom Music Center on Saturday, August 27th 2022. Vivaldi's Four Seasons portrays a year filled with hope, flowering growth, flourishing abundance, and the quiet gathering of energy for tomorrow. In one of the most evocative pieces of pastoral music, you will hear everything from singing birds, murmuring streams and soft breezes, to barking dogs, drunken country dancers, and an intense thunderstorm.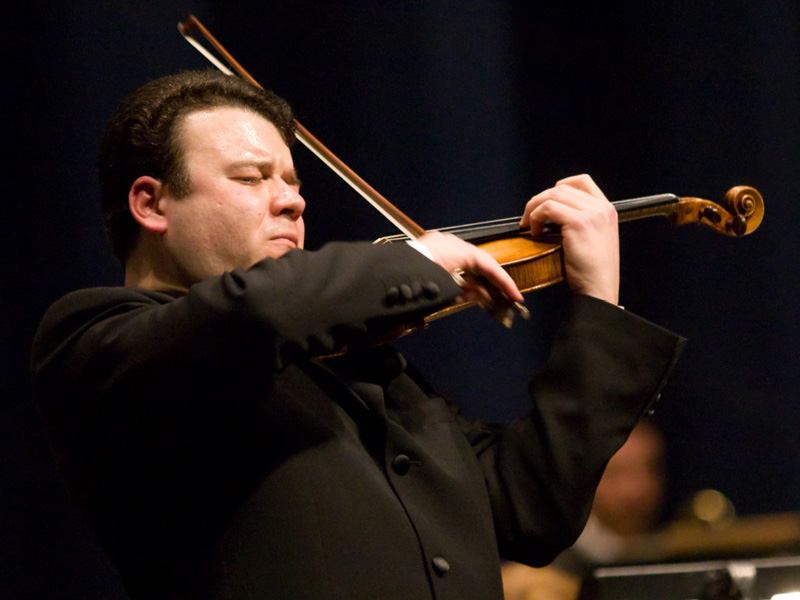 The Program
Geminiani – La Follia Variations
Adolphus Hailstork – Sonata Da Chiesa for String Orchestra
Vivaldi – The Four Seasons (for violin and orchestra)
Universally recognized as one of the world's top performing violinists, Vadim Gluzman breathes new life and passion into the golden era of the 19th and 20th centuries' violin tradition. Gluzman's wide repertoire embraces new music, and his performances are heard around the world as he performs with leading orchestras and conductors, including performances with Tugan Sokhiev and the Berlin Philharmonic, Boston and Chicago Symphony and Orchestre de Paris; Riccardo Chailly with the Royal Concertgebouw Orchestra and the Gewandhaus Orchestra, as well as with the Cleveland Orchestra under the batons of Hannu Lintu and Michail Jurowski. He appears at Ravinia, Tanglewood, Grant Park, Colmar and the North Shore Chamber Music Festival, he has founded in 2011. Mr. Gluzman also leads performances with the Moscow Virtuosi Chamber Orchestra, Franz Liszt Chamber Orchestra and the ProMusica Chamber Orchestra in Columbus, Ohio, where he serves as a Creative Partner and Principal Guest Artist. Distinguished Artist in Residence at the Peabody Conservatory in Baltimore, Gluzman plays the legendary 1690 'ex-Leopold Auer' Stradivari on extended loan to him through the generosity of the Stradivari Society of Chicago.
The Orpheus Chamber Orchestra began in 1972 as a group of young artists made history by creating an orchestra without a conductor. Since then, the Grammy Award-winning Orchestra has recorded more than 70 albums on all major classical labels, toured to 46 countries on four continents and collaborated with hundreds of world-class soloists. While continuing to work together as a collective and rotate leadership roles for all works performed, producing some authentic and unconventional interpretations.