Blossom Music Center | Cuyahoga Falls, Ohio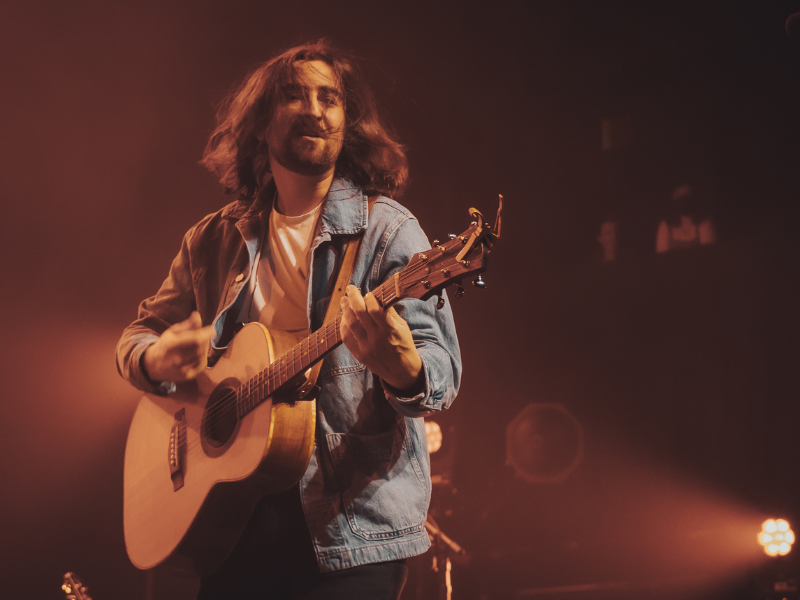 Vermont singer Noah Kahan is going bigger, and we certainly have No Complaints! Next spring, the breakout artist will be present at the Blossom Music Center on May 28th to promote his much-awaited "We'll All Be Here Forever" North American Tour. Following the monumental success of his sold-out dates last season, the Americana singer is back to bring you the viral hits that charmed the world, including "Dial Drunk," "Call Your Mom," and "Homesick." His newest deluxe album, "Stick Season," has been out for a while now, and it's sounding better than ever, debuting high up at number three on the Billboard charts! Catch a glimpse of his Northern Attitude at the Blossom Music Center - an outdoor amphitheater located in Cuyahoga Falls that delivers the most exciting live summer shows in all of Ohio! Treat yourself and reserve your seats as early as now because tickets are running out fast! We'll see you there!
"This exceeds even my wildest childhood dreams, but you have made them all possible, so we are announcing another tour! I can't hardly believe it," Noah Kahan mentions in an Instagram post sharing the official dates of his upcoming "We'll All Be Here Forever" North American Tour.
After a number of performances in Canada, the tour will travel across the U.S., stopping in the biggest cities like Nashville, Los Angeles, and New York, where Kahan will play at the historic Madison Square Garden. The 32-show run will then conclude at another iconic venue, Fenway Park, located in Boston.
Noah Kahan initially made his debut with the folk-pop album "Busyhead," followed by "I Was/I Am" three years later. But his giant leap forward can be associated with the release of "Stick Season," achieving instant fame.
The Vermont artist shares with People Magazine about his recent album Stick Season and his breakout moments in the previous years. "This is something I wanted to do my whole life, and it felt like every musical moment I've ever had has led me to this project. It made me feel inspired and fulfilled," he shares sincerely.
Some of his other milestones include performing at The Americana Music Association's Americana Honors & Awards in Nashville at the renowned Ryman Auditorium. His deeply moving fan favorite, "Call Your Mom." gained widespread praise from the likes of Rolling Stone, Grammy.com, NYLON, V Magazine, and many others.
Times Union explains in a live performance review how Kahan is never without a guitar when he graces the stage with a charmingly casual style. "The arena was a packed house full of people from all different demographics, united as they roared lyrics of every tune. Kahan basked in the moments he let the audience take over, with particular stanzas being sung with a striking intensity."
The Blossom Music Center is the perfect place for a serene night with the Americana singer as the outdoor amphitheater amps up the peaceful and friendly atmosphere that each of Noah Kahan's performances bring! Book your tickets as early as now before they sell out!