Blossom Music Center | Cuyahoga Falls, Ohio
The wrap up of the Nine Inch Nails U.S. 2022 Tour at Blossom Music Center on Saturday, September 24th 2022 featuring special guests, the industrial rock legends, Ministry and UK electronic pioneers, Nitzer Ebb serving as the opening acts. Grab your tickets now, this is going to be the rock concert of the year, of all the NIN shows, this is the one you want to see. Nine Inch Nails' long-awaited homecoming in Northeast Ohio will finally happen this fall, where will you be?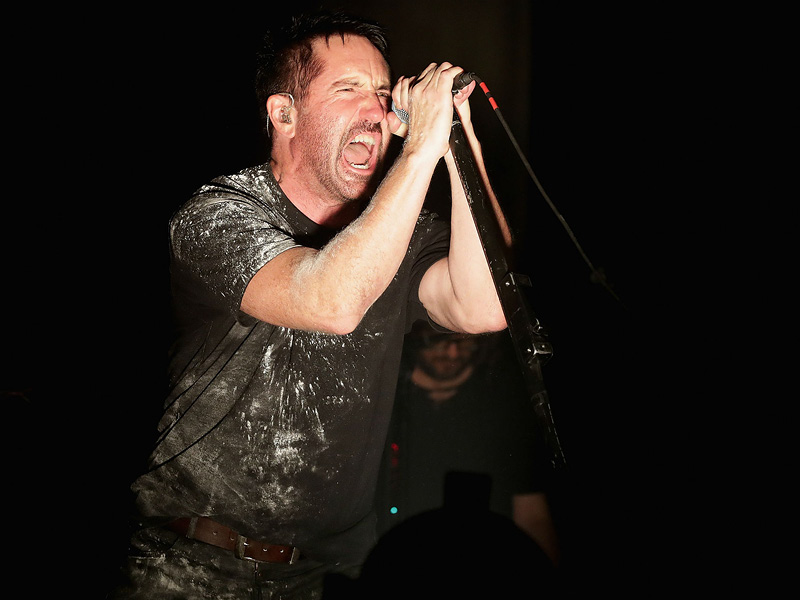 With a staggering 20 million records sold, and been nominated for 13 Grammy Awards, winning 2 for the songs, "Wish" in 1992 and, "Happiness in Slavery" in 1996. Nine Inch Nails were nominated for induction into the Rock and Roll Hall of Fame in 2014, their very first year of eligibility, but unfortunately were not selected. They were nominated again in 2015 and finally in 2020, Nine Inch Nails were officially inducted into the Rock & Roll Hall of Fame, this amazingly includes former tour band members Chris Vrenna and Danny Lohner, as well as current tour members Alessandro Cortini, Ilan Rubin, who became the youngest person ever inducted into the Hall of Fame, longtime guitarist Robin Finck, and the two full time members of the band, Trent Reznor and Atticus Ross.
The last time Nine Inch Nails toured was 2018, they did have a tour booked for 2021 but had to cancel. Since 2018 they have released the albums, Ghosts V: Together and, Ghosts VI: Locusts. In addition, Trent Reznor and Atticus Ross have released music for Bird Box, Watchmen, Soul, Mank, and others, while taking home the Academy Award and Golden Globe for Best Original Score for their work on Soul. Last year, Trent Reznor and Atticus Ross also produced the album, If I Can't Have Love, I Want Power, for Halsey.