Blossom Music Center | Cuyahoga Falls, Ohio
Wednesday night, August 9, is no dull night for Nickelback fans, as the Canadian post-grunge rock band will set the Blossom Music Center stage on fire. Performing hit after hit, Nickelback is expected to excite all fans in the Cleveland stop of their "Get Rollin' Tour." This one-night concert is part of the 38-date North American tour of the band to promote their most recent album, "Get Rollin'." Whether you are a fan of the band's hits from their earlier albums, such as "Silver Side Up" and "The Long Road," or you enjoy their latest projects, like "Feed the Machine" and "Get Rollin'," this concert is definitely for you. To add excitement to the concert, country-rock singer Brantley Gilbert and Canadian country singer Josh Ross will open for the show. If you love country, rock, post-grunge, and everything in between, this concert is simply perfect for you. Click the "Get Tickets" link for ticket reservations.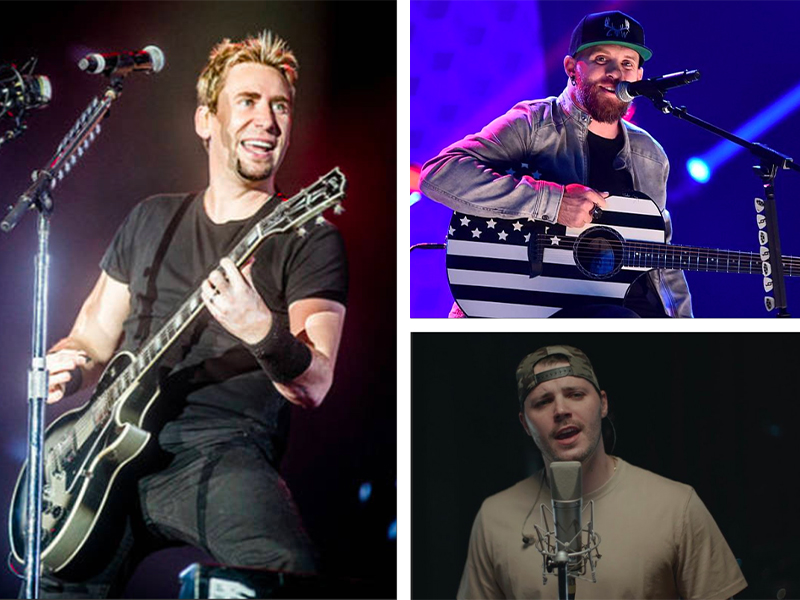 With the success of their 10th studio album, "Get Rollin'," Nickelback had all fans exclaiming in excitement as they announced that they would embark on a massive North American Tour in the summer of 2023. The band teased their fans with an announcement video that shows their humor — a clap back to their haters, perhaps? Well, if there is one thing the promotional video clearly shows, it is the fact that Canadian rockers are not taking themselves too seriously. After being the butt of music snob jokes and memes for years, Nickelback always comes out stronger and better, as evident in their latest album.
The post-grunge band will kick things off at Videotron Center, Quebec, on June 12. This show will be followed by a series of US shows, including Cleveland's Music Blossom Center, on August 9, 2023. The "Rockstar" hitmakers will be joined by two equally incredible guests, Brantley Gilbert and Josh Ross, who will open for the show. Famous for his hit songs "Country Must Be Country Wide," "The Weekend," and "What Happens in a Small Town," Brantley Gilbert became a major country artist in the 2010s — thanks to his innovative blend of classic country with pop, R&B, and rock. His ability to pen songs for other musicians, in addition to his own, propelled him to prominence. In 2014, his album "Just As I Am" topped the country charts and went platinum; he has since repeated this success with his subsequent two studio albums.
Moreover, Josh Ross is an Ontario-based singer-songwriter who is making waves in the music scene with his piano ballads that straddle the line between country and indie pop. In 2019, he was given a chance to record in Nashville, Tennessee, which changed his life drastically. The release of singles like "If You Were a Song," "Born with a Boyfriend," "Chevy," and "Love Never Looked Like Us" was a gradual progression from his earlier work as a songwriter. With the success of songs like "Tall Boys," he keeps climbing the country music charts.
On Wednesday, August 9, Nickelback will be joined by Brantley Gilbert and Josh Ross at the Music Blossom Center as part of their "Get Rollin" Tour. We recommend that you purchase your tickets immediately before they run out.