Blossom Music Center | Cuyahoga Falls, Ohio
As his new LP, "The Show", graces through airwaves with its astounding reflections of the singer's growth, Niall Horan just announced his extensive live trek in support of his third studio effort. With an album that sonically and lyrically takes the singer to new heights, he's finally launching a massive comeback "The Show Live on Tour", his first headlining trek since 2018's "Flicker". You'll have the chance to witness The Show's live premiere at Blossom Music Center on Wednesday, 26th of June 2024. Currently, the man's on a spinning-chair stint as a judge at The Voice, and he'll be taking this brief break to serve his new anthems and biggest hits at The Show Live on Tour. Since his solo debut, Horan's been crushing hearts and sending the feels with "Slow Hands", "This Town", "Nice to Meet Ya", and his new anthems "Heaven" & "Meltdown". Save your spots at 'The Show' by booking your tickets now!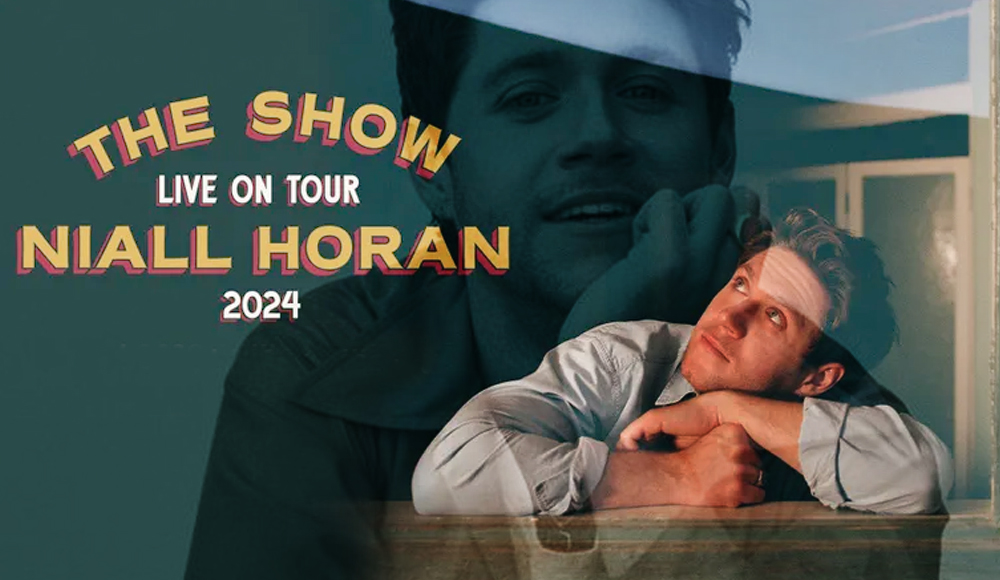 With a bag of personal tales, Nall Horan is proud to share his third studio LP "The Show". As the record continues to stir global airwaves with its hits "Heaven", "Meltdown", and "Never Grow Up", the man just announced his massive tour supporting the album. "The Show Live on Tour" marks his first headlining stint years after his 2018 tour in support of his solo debut "Flicker".
Having over 50 dates in its roster, The Show's live premiere is expected to serve Horan's biggest hits and new anthems along with big surprises every night. As the music industry takes live concerts and tours back in full swing, Niall Horan shares what he misses the most about live shows. As an album inspired and created amidst lockdowns and the global pandemic, he's stoked to bring his record to life.
"There's nothing better than watching the crowd sing back to you with all that emotion on their faces and knowing that they're attaching the song to something meaningful in their own lives," the singer shared. "To me, that's always the greatest thing that can ever come from songwriting."
Indeed, nothing beats a live concert right before your eyes. Stoked to see the crowd cheer and sing every word back, The Show Live on Tour is definitely a spectacle to watch out for!
As a songwriter by heart, every lyric and melody unfailingly strikes the feels. Since the former One Direction star launched his solo debut with "This Town", fans kept coming back to the singer's raw and honest masterpieces. His hits include "This Town", "Too Much to Ask", "Black and White", "No Judgement", "Put a Little Love on Me", "Nice to Meet Ya", and "Slow Hands". With new anthems striking the scene, Horan's set to soar to new heights, aiming for #1.
Serving his signature blend of soft rock, pop, and hints of folk, "The Show" is his best yet. Hannah Sinclair of Clash shared that the record is his "finest and most mature album to date," where he "explores deeper meanings."
The album was created during global lockdowns. "I don't want it to be "my pandemic album," he told Carl Smith from Official Charts. "But a lot of the concept came to me."
"…We're used to getting out and about and writing stories about things that happen on a daily basis. But when you're just sat in your living room, you don't have any of that, so it's more introspective. And yet, the thoughts end up getting bigger because of that, too."
Serving the biggest record of his career to date, Niall Horan looks forward to catching ya'll sing your hearts out to every song. Save your spots at The Show Live on Tour by booking your tickets now!