Blossom Music Center | Cuyahoga Falls, Ohio
Southern rock mavericks Lynyrd Skynyrd are bringing their Last of the Street Survivors Tour to Blossom Music Center on Friday 27th July 2018! After 54 years, the legendary band say goodbye to being on the road, but not before an epic run that will see them bring their classic hits to all their favorite cities:
"This farewell tour will take a year or two to go all the places we've been and play them one more time, so it's not like we're going away," he told Billboard in a new interview. "We're just winding it down a little bit. We'll be doing this a while longer."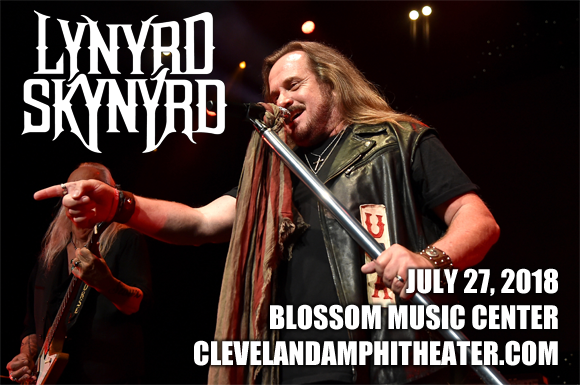 Pioneers of Southern rock Lynyrd Skynyrd formed in 1964 in Jacksonville, Florida under the name My Back Yard. The band rose to fame throughout the 1970s, finding success with their self-titled album (subtitles "Pronounced Leh-nerd Skin-nerd"), which launched the single "Freebird". After a stint performing as the opening act for The Who's Quadrophenia Tour, the band released their multi-platinum-selling 1974 album Second Helping, which was responsible for the band's breakthrough single "Sweet Home Alabama". At the height of the band's fame, in 1977, the band lost frontman Ronnie Van Zant, guitarist Steve Gaines, backup singer Cassie Gaines in an airplane crash. The band re-formed in 1987, releasing several successful albums and continuing to tour. The band's farewell tour is scheduled for summer 2018.