Blossom Music Center | Cuyahoga Falls, Ohio
Are you prepared for the biggest metal show of the year?? The genre-defining – and defying! – nu metal heavyweights Korn are teaming up with fellow mould-breakers Stone Sour on their Serenity of Summer tour. Joining them are Japanese metal idol band BABYMETAL and post-hardcore act, Islander!! As far as heavy shows go it doesn't get any better than this. Do NOT miss out on your chance to catch all these fantastic acts live – get your tickets to see Korn today!! But hurry, as this show will sell out FAST!!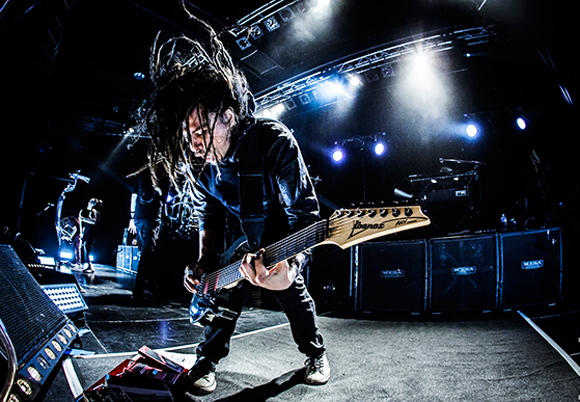 One of the founding acts of the nu metal genre, Korn have confused everyone since their formation with their mixed up music, lyrical content and image – and in doing so, gained a huge worldwide following, earned wild praise from the press and music critics, influenced countless artists, and put their stamp on the formation of modern heavy music as we know it.
Stone Sour, formed by Slipknot frontman Corey Taylor, are similarly diverse in their work, Taylor's incredibly versatile vocal lending itself equally well to heartfelt ballads as guttural screams. Speaking of shaking things up, BABYMETAL are no strangers to this – in fact, it's what they aim to do. Combining the genres of Japanese idol and hardcore metal, their goal is to stun their audience with the sharp contrasts inherent in their image and sound. Last but not least, we present Islander. Influenced by acts such as The Defttones and Glassjaw as well as, of course, Korn, they promise a hard-hitting and furious opening act that you'll never forget!!