Blossom Music Center | Cuyahoga Falls, OH
If you are a fan of the early 2000 rock and metal era, you are in for an exciting summer. This August, iconic bands Korn and Evanescence are traversing across the United States for a co-headlining tour. The 18-city trek will have the Grammy Award-winning bands drop by major cities, including Cuyahoga Fall, Ohio! Yes, you've guessed it! Korn and Evanescence will be taking over the city's premier concert venue, the Blossom Music Center, on Tuesday, 23rd August 2022! Fans can revel in this much-anticipated show as these incredible artists perform their biggest hits, such as "Freak on a Leash," "Thoughtless," "My Immortal," and "Bring Me to Life." Hurry and get your tickets now before they sell out!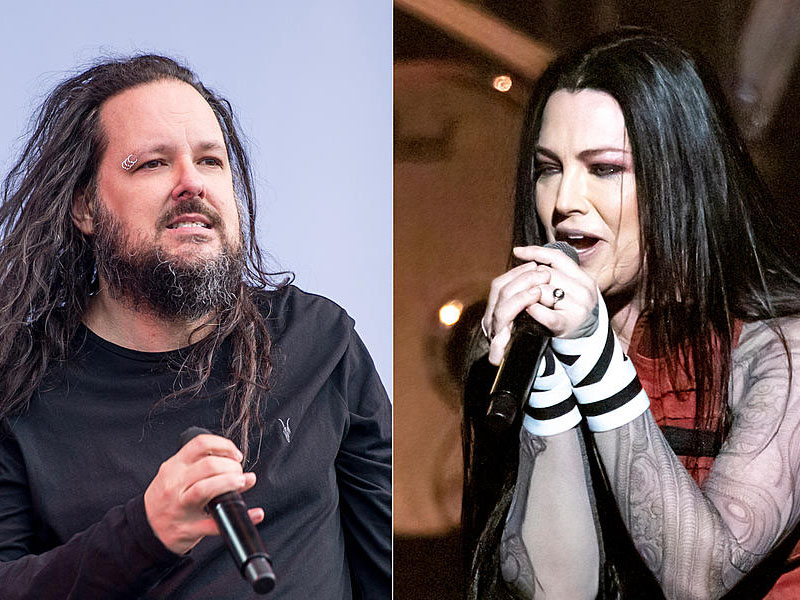 Korn is not just a metal band from the '90s. They are, in fact, a pioneering group that was so influential that they started a whole new sub-genre. Korn has been deemed responsible for creating the nu-metal era during the early 2000. The band who emerged during the '90s came out with their groundbreaking self-titled debut album, featuring "Blind," "Need To," "Shoots and Ladders," and "Clown." The music style of Korn involves heavy metal music that contains hip-hop elements. Upon releasing their third album, Follow the Leader, Korn has officially brought the nu-metal genre into the mainstream scene. The album peaked at number 1 on the Billboard 200 chart and entered the top 10 charts in 10 other countries. The album's single "Freak On a Leash" charted at number 6 on the Billboard Hot 100.
The song's music video earned Korn a Grammy Award and an MTV Video Music Award. Since 1993, the band has been actively touring and releasing studio albums. This 2022, Korn dropped their latest effort, Requiem, which peaked at number 14 on the Billboard 200, number 1 on the Top Hard Rock Albums, and number 2 on the Top Rock Albums charts. The highly-acclaimed album features the single, "Start the Healing."
Evanescence's commercially successful debut album, Fallen, has sold more than 17 million copies worldwide, including in the U.S. The album earned seven platinum certifications from the RIAA, as well as several other countries. Fallen contains the band's massive hit singles, "Bring Me to Life" and "My Immortal." In 2000, the album earned Evanescence five Grammy nominations, and two Grammy wins.
Don't miss this event featuring two monumental bands at the Blossom Music Center on Tuesday, 23rd August 2022!