Blossom Music Center | Cuyahoga Falls, Ohio
Kings of Leon: When You See Yourself Tour comes to Blossom Music Center on Thursday, August 19th 2021. Kings of Leon innovative eighth studio album, 'When You See Yourself,' is out now! They will take to the stage performing new material alongside fan favorite tracks in their highly anticipated return to live shows. Special guests Cold War Kids will join them as support, with band frontman Nathan Willett adding, "We are so excited to open for Kings of Leon on tour all over the US! Like- thrilled beyond belief, losing our minds about it! Let's go!" Grab your tickets here.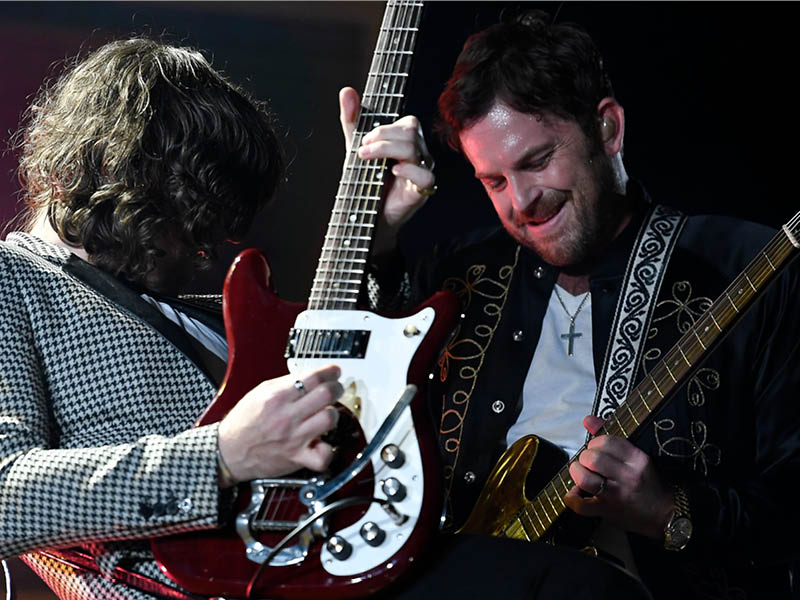 Kings of Leon's latest album, 'When You See Yourself,' was recorded at Nashville's famed Blackbird Studios and produced by Grammy Award-winning Markus Dravs. The album has received critical acclaim with Rolling Stone Magazine noting "…the band's eighth album is an arena rock of the mind," that "lunges and soars with rippling guitar leads cascading across some of the dirtiest riffs the band has put on a record since the New South-meets-neo-Strokes garage moves of its first two albums… this record might surprise you."
Kings of Leon is a rock band that from Nashville, Tennessee, the band is composed of brothers Caleb, Nathan and Jared Followill with their cousin Matthew Followill. Their music has gradually evolved throughout the years to include a variety of genres from southern rock to a more alternative, arena rock sound. With the release of Only by the Night in 2008, the band finally achieved American chart success, with the singles "Sex on Fire", "Use Somebody", and "Notion" all peaking at number one. Kings of Leon have 12 Grammy Award nominations, including 4 wins, 10 Brit award nominations with 2 wins and 2 Sweden GAFFA Awards.