Blossom Music Center | Cuyahoga Falls, Ohio
Are you ready for A Bad Reputation? Kid Rock's Bad Reputation Tour with special guest, Foreigner, comes to Blossom Music Center on Friday, August 5th, 2022. The 45th President of the United States' favorite musician, Kid Rock, is spreading his hard-earned Bad Reputation around, and he needs you to buy some tickets and come on down to Blossom Music to stand in the crowd and shout "We the people, in all we do, reserve the right to scream, F*** you!" So, what are you waiting for, it's your first amendment right to scream what you want at the world!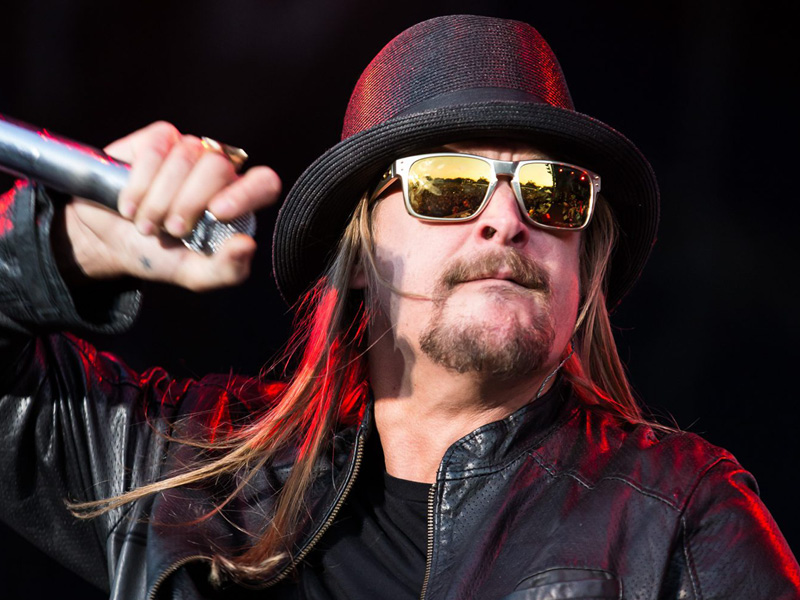 "I just got off the phone with our 45th President, hopefully 47th, and he expressed how proud of me he was over 'We The People' being the number 1 song on iTunes! Suck on that you trolls, critics and haters!" Kid Rock said during the promotion of his Bad Reputation Tour, "thank you to all the fans, I can't wait to see you on tour! Pedal to the f***in' metal, LETS GO!".
"We The People", is Kid Rock's latest single, a politically charged single that slams Joe Biden, Anthony Fauci, mask wearing, COVID regulation, inflation and a few other things. The track was released in mid-January to get fans excited about his latest tour. "It's about, well, all the craziness going on in our world in the last few years and the politics and the polarization and social justice," Kid Rock said. "You know, constantly for just being a Trump fan attacked in the media day in day out." The other two songs that he released include "Last Dance," which he describes as a song that is inspired by his parents' more than 50-year marriage, and, "Rockin," which Kid describes as a country ballad with some R&B elements, it name-checks artists like Bob Seger and Marvin Gaye.
Kid Rock's real name is Robert James Ritchie, his first mainstream success came with his fourth album, Devil Without a Cause, in 1998. His latest and eleventh studio album, Sweet Southern Sugar, came out in late 2017 and featured the hit singles, "Greatest Show on Earth" peaking at number 16 on the Mainstream Rock chart, and "Tennessee Mountain Top" peaking at number 36 on the Hot Country Songs chart. The album itself peaked at number 8 on the Billboard 200, number 4 on the Top Country Albums, and at number 1 on the Top Rock Albums charts.