Blossom Music Center | Cuyahoga Falls, Ohio
One of the most popular touring acts in Country music, Kenny Chesney brings his Here And Now 2022 Tour to Blossom Music Center on Thursday, June 9th 2022 with special guest Carly Pearce. What are you waiting for, No Shoes Nation? This is the tour you've been hoping for since 2020, Kenny's still-new album, Here And Now, which came out in May 2020 is finally getting the live play it deserves. Grab your tickets here and come along for the biggest country tour of the year!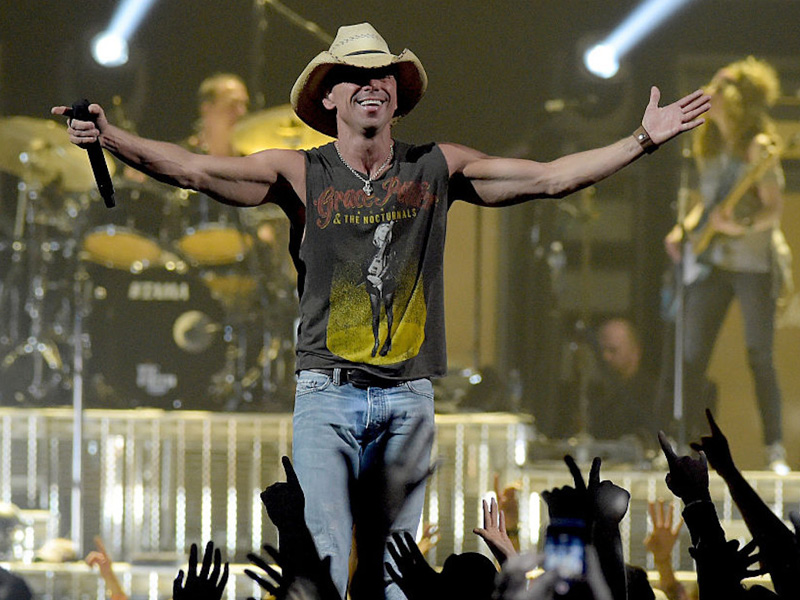 "When we realized we weren't getting to spend 2020 with No Shoes Nation, I never thought it would be three years until I would see my most favorite people in the world," says Kenny ahead of his Here And Now 2022 tour. "My favorite place in the world is anywhere we all come together. They come strong. They get loud. They love the music. But most importantly, they live life – every second – for all it's worth! They inspire me, and I want to get out there and get going, creating the greatest night of the summer every time we hit the stage. Putting this line-up together has been awesome," Kenny continues, "with one of my newest friends in Carly Pearce, whose songwriting is so personal to her own life, yet so many people find themselves in her songs."
Here and Now is Kenny Chesney's nineteenth studio album, and was released on May 1st, 2020. Debuting at the top spot on the Billboard 200, and the Top Country albums charts simultaneously, and marking his 16th top 10 album. It is the soundtrack for coming of age in the flyover for the 21st century.
Carly Pearce, a current CMA Female Vocalist and Album of the Year nominee, kicking off the show with a woman who honed her skills as a teen doing five shows a day at Dollywood and has since topped the charts at Country radio.