Blossom Music Center | Cuyahoga Falls, Ohio
Fans of country crossover, you're in for a very special concert. The brilliantly paired Keith Urban and Kelsea Ballerini, both musicians who don't discriminate when it comes to blending other genres into their essential country sound, are on tour together for Keith Urban's "GraffitiU," US and Canada tour!! The massive jaunt will bring them to Blossom Music Center on Friday 10th August 2018 – DON'T miss it!! Grab your tickets now for a show you'll truly never forget!!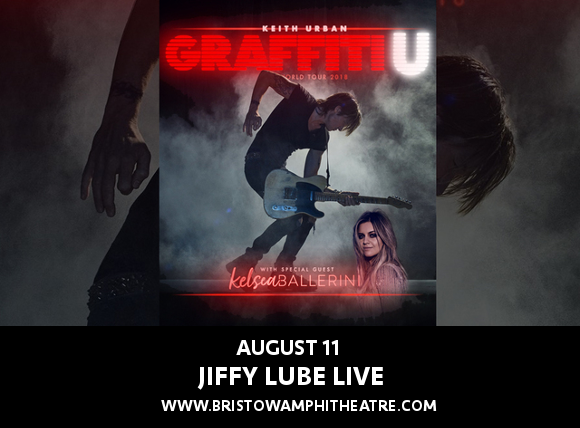 In a special announcement for the upcoming tour, Urban asked his fans to send in photographs of themselves holding white squares, which his team then superimposed all the details of the upcoming tour onto – before uploading the images to the internet as the official tour announcement!!
It couldn't be clearer that fan involvement is of huge importance to Keith Urban, and that's also reflected in the title of his upcoming album this year, "GraffitiU". "The first letter of my last name is 'U,' and I like the double play on that, that it's a letter but also when you say it, it's 'you,'" the singer explained. "We're in such the 'I' generation right now with iPhones and iThis and iThat, and I thought it'd be nice to flip that, and for me remind the audience, the listener, that this is about you."
Get ready for a concert experience unlike anything you've ever experienced before – get your tickets to see Keith Urban and Kelsea Ballerini live NOW while you still can!!