Blossom Music Center | Cuyahoga Falls, Ohio
There will be a slew of special guests on Jason Aldean's Highway Desperado tour, including Mitchell Tenpenny, Corey Kent, and Dee Jay Silver, so not only will you get to see the man who is currently the hottest talent in country music, but you'll also get to experience a historic event. Those who enjoy this style of music are going crazy over Thursday, July 20th, 2023's performance at the Blossom Music Center. So, it's not surprising that interest is high and tickets are moving quickly. Obviously, you can hold a spot by clicking the "Get Tikcets" button, but you need to hurry up before it's too late.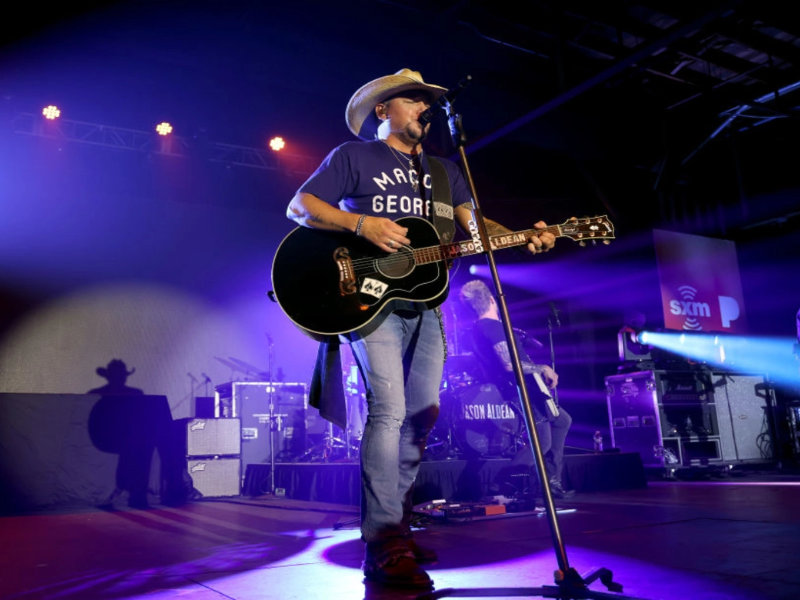 When it comes to modern country music, Jason Aldean is without equal. Three times in a row, the Academy of Country Music has named him Artist of the Decade because of his 15 billion streams, 20 million album sales, and 27 No. 1 singles. His upcoming tour is guaranteed to be a smashing success, what with his track record and the slew of A-list guests he'll be bringing along. Just look at all of the amazing people who will be joining him!
Mitchell Tenpenny is a multitalented performer whose debut single, "Drunk Me," has accumulated an unprecedented 618 million total on-demand streams, forever changing what it means to be an overnight success in country music. Numerous organizations, including the Academy of Country Music and the Country Music Television Awards, gave him serious consideration for a nomination.
One of the most promising new voices in country music, Corey Kent draws inspiration from artists as diverse as the Eagles, Keith Richards, and the Turnpike Troubadours. His autobiographical song "Man of the House," which debuted on the Billboard Hot 100 in 2023, has since accumulated over 190 million on-demand streams, peaked at #15 on the Hot Country Songs Chart, and has remained in the Top 20 at country radio. His concert tour, which played to sold-out audiences, consumed much of 2022.
Dee Jay Silver has become one of the most famous DJs in a relatively short amount of time. This cutting-edge performer has wowed crowds at events and venues around the globe with his freestyle DJ sets set to rock music. DJ Silver is a common sight in nightclubs across the United States, from Las Vegas to Boston and Miami. Country music superstar Jason Aldean currently has him on the road as his DJ.
The superb musical talent and impressive roster of performers give the event an air of awesomeness about it. Tickets are selling out faster than anyone expected, so if you want to go (and every fan will), you should probably do so right away. Don't delay; just click the "Get Tickets" button right now.