Blossom Music Center | Cuyahoga Falls, Ohio
Get ready for the hottest artist in country!! That's right Jason Aldean is on tour once more in 2018, with his all new album "Rearview Town". Opening the show will be the fantastic Luke Combs and the incredible Lauren Alaina!! It's a show you truly can't miss!! Grab your tickets now and get on down to the Blossom Music Center on Thursday 23rd August 2018!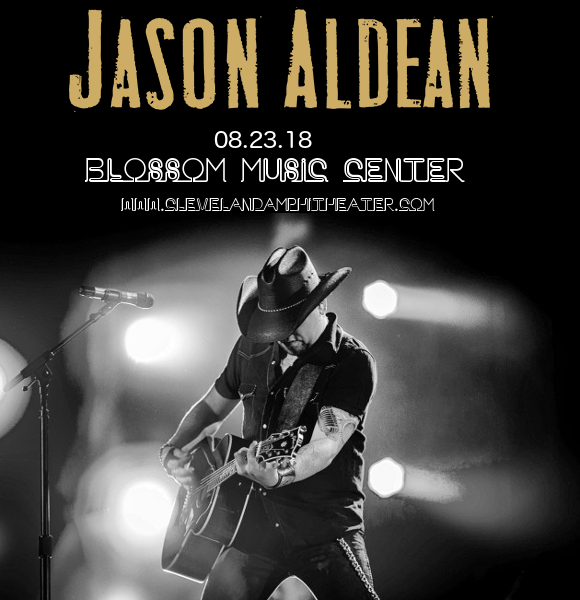 With seven albums, many of which are certified multi-platinum, already under his belt, fans are clamouring to know what to expect from the country star's new record. "I do think this album is a little bit of a different direction for us as far as the first single goes," Jason Aldean said in an interview. "Now once you get into the record, I mean, there's going to be those big sort of fist-pumpers and just some of the real, old-school country… it's all mixed in there, you know? And that's what I think is really cool. I think the album kind of goes into some darker type places, and then it comes back out and it goes old-school country. It's got some hip-hop stuff and some R&B stuff."
We can't wait to hear all Jason Aldean's new sounds live – can you?? No? Then hurry up and get yourself tickets while you still can!