Blossom Music Center | Cuyahoga Falls, Ohio
Want to see the legendary band, Incubus, in a night of greatest hits celebrating its over two-decade of success and domination? It's your chance to see the Brandon Boyd-led alternative rock band this Tuesday, 9th August, at the Blossom Music Center in Cuyahoga Falls, Ohio. Jam along with the band's classic hits such as "Drive," "Wish You Were Here," and "Dig." Joining them is the reggae-rock band Sublime with Rome, who is known to give its fans exhilarating live performances of their hits such as "Wherever You Go," "Take it or Leave It," and many more! Secure your tickets now and prepare to see these two massive bands give their all in one of Blossom Music Center's most-anticipated shows this summer.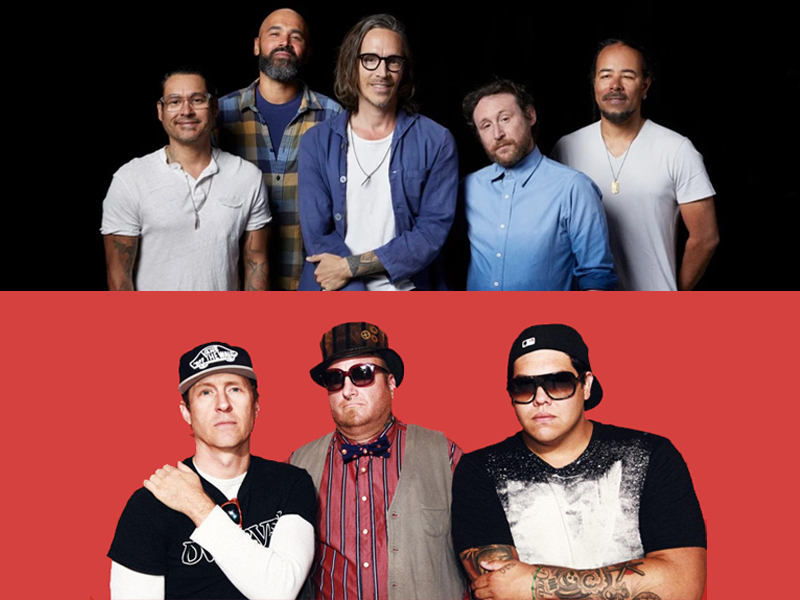 The multi-awarded band, Incubus, has been making internet buzz among dedicated fans who can't hide their excitement for their US tour set for this summer. Fans can definitely make a sigh of relief knowing that the said concert tour will finally be materialized after its cancellation in 2020 due to the pandemic.
The concert tour kicks off July 24 in West Palm Beach, Florida, making stops throughout US major venues before concluding Sept. 3 in Bend, Oregon. This is a special concert tour as this celebrates the 20th anniversary of one of Incubus' most monumental albums, "Morning View."
The multiplatinum album gave the world the hits "Wish You Were Here," "11 am," and "Nice to Know You," which are all part of a 13-track well-crafted album. In a recent interview, the band recalled making the album.
"It was such a massive moment, a shift in my life and in the guy's lives," Boyd says. "It wasn't just that we were peeking our heads above ground as a band. Our record that came before it, "Make Yourself," had slow-burn type of success. We had some singles that got some airplay, and they did better than anything we'd ever put out before that."
In their Blossom Music Center's stop this August 9, we can expect that the band will treat their fans with the massive hits from the album, including their most recent EP, titled "Trust Fall."
Adding to the excitement of the show is the inclusion of Sublime with Rome. The reggae-alternative rock band continues to pay honor to the original lead's (Bradley Nowell) memory while also creating a new sound. Their albums starting from 2009 are all well-received by both critics and fans. Thus, there is no stopping Rome Ramirez and the rest of the band from reinventing themselves in the rock music scene.
Tickets for this concert tour have gone on sale last March 18, 2022. Thus, only a few seats are left, so don't waste time placing your ticket orders now! Grab those tickets, and let us all prepare to rock with Incubus and Sublime with Rome!