Blossom Music Center | Cuyahoga Falls, Ohio
Ladies and gentlemen, get ready to put your hands together for Imagine Dragons! On their 2018 tour hot in the wake of their new single "Next To Me," the band are on their way to the Blossom Music Center on Sunday 17th June 2018, joined by the incredible Grace VanderWaal! Tickets available today – grab yours before they sell out!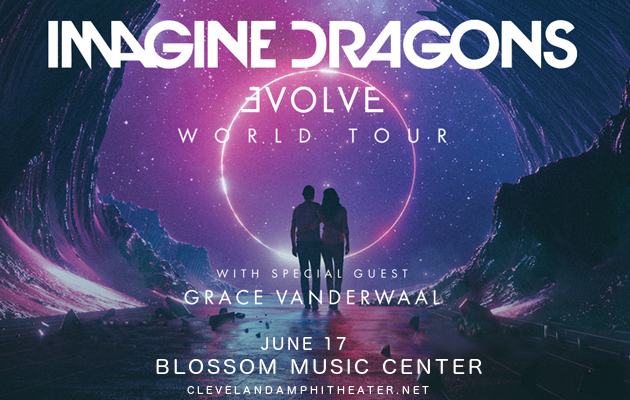 After "Smoke + Mirrors," Imagine Dragons' second album, the band took a break to focus on themselves before launching themselves into another tight recording and touring schedule. "I think you can hear a little bit of sickness in Smoke + Mirrors, not bad music, but there's a beautiful brokenness to it," mused Ben Mckee, the band's bass player. "But we write and make better music when we're coming from this more empowered place and we enjoy performing it more; it makes for a better tour and experience for all of us."
We're on board with that! Get ready to hear all the songs from Evolve together with the hits you know and love – and maybe some surprises too – on June 17th! Get your tickets NOW while you can and get on down to the Blossom Music Center for the show of your life!!