Blossom Music Center | Cuyahoga Falls, Ohio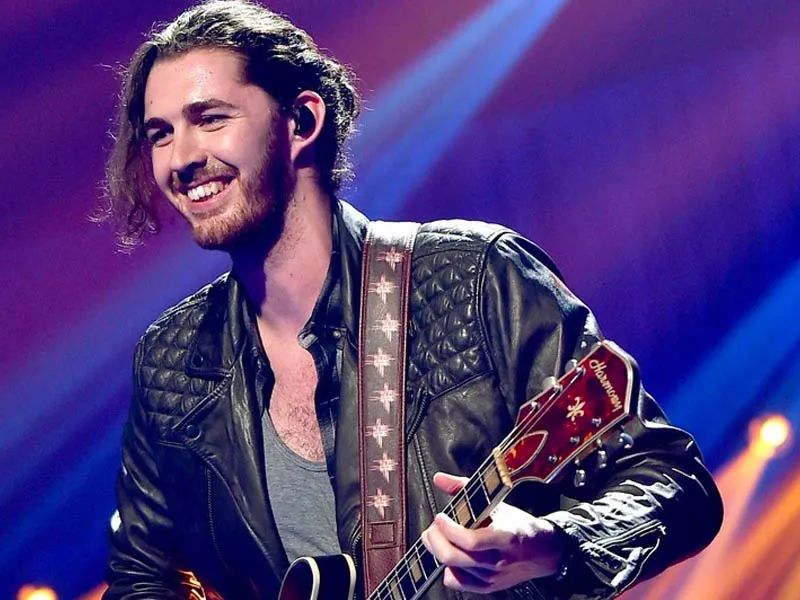 The Unreal Unearth Tour brought fans on an exhilarating journey through Hozier's brand new tracks! The highly acclaimed effort took centerstage during the Irish singer-songwriter's 2023 trek! The success of the tour led to a highly-anticipated extension and now, Hozier is set to travel to several more U.S. cities this upcoming spring and summer! Isn't that great news?! Fans can now experience incredible blues and soul rock anthems as Hozier delivers his incredible hits! Lucky fans in Cuyahoga Falls are in for an excellent season as the multi-award-winning performer makes the Blossom Music Center his home for one night! On Tuesday 6th August 2024, attendees can look forward to iconic hits, such as "Take Me To Church," "North Song," Would That I," and many more! Whether you missed him last year or simply want to see him again, this is your new opportunity to catch him performing live! If you love Hozier's brand of blues and soul-oriented rock staples, you should hurry and secure tickets now before it's too late!
Ohio fans! This is the best time to be alive because an amazing line-up of must-see shows are coming your way and taking over the Blossoms Music Center! Are you pumped?! You should be! One of the most exciting spectacles will feature the Irish blues-rock sensation Hozier!
In 2023, Hozier released his third album, Unreal Unearth. The effort followed his self-titled debut album and Wasteland, Baby! With his outstanding artistry on vivid display through his debut and sophomore effort, fans anticipated an outstanding album. True enough, what they got was a groundbreaking work, such as the chart sensation "Eat Your Young," as well as other notable tracks, "Francesca" and "All Things End."
To promote his new album, Hozier embarked on a massive outing that sent him on a journey across the globe. This 2024, he's extending this highly-coveted tour and will be bringing his show to several more cities in North America! Luckily, fans in Ohio can look forward to a remarkable evening of great music by Hozier at the Blossom Music Center. The venue, which has been a popular hangout spot for music lovers, has a long history of providing the city's most fantastic events. If you are looking for a great time, you'll never go wrong when you check out your favorite artist at the Blossom Music Center. The amphitheater is the archetype of a modern outdoor concert facility, providing concertgoers with ample space, guest services, excellent parking options, and top-tier lights and sound technology.
Hailing from New Castle, Ireland, the Grammy-nominated singer-songwriter rose to prominence with his massive hit, "Take Me to Church." You now have the chance to experience this smashing hit live, plus plenty more other incredible hits from his career-spanning works. Hozier has been praised for his emotionally driven lyrics and soulful voice. The melodies and words from each of his tracks have the ability to move listeners' hearts and minds. Hence, his show at the Blossom Music Center on Tuesday, 6th August 2024, is deemed one of the most exciting concerts this summer!
With numerous award-winning works and a new album, who wouldn't be ecstatic? Hozier's music just keeps getting better and better. Meanwhile, his live performances are guaranteed to give fans one of the most memorable nights of their lives.
See Hozier light up the Blossom Music Center on Tuesday, 6th August 2024! Tickets are now up for grabs!