Blossom Music Center | Cuyahoga Falls, Ohio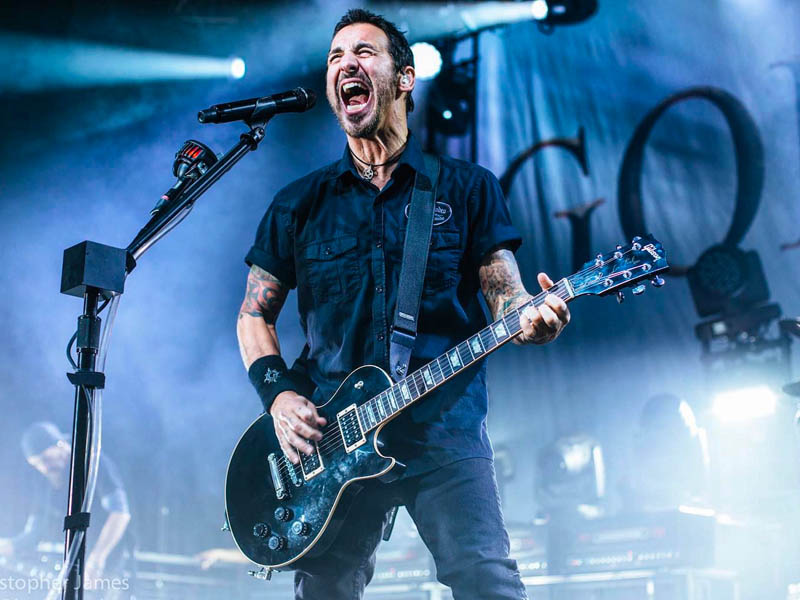 This summer and fall, rock fans have an excellent reason to rejoice because the hard-hitting rock gods of the early 2000s, Godsmack, is out with a new album titled Lighting Up the Sky. Of course, it's only logical to support this new effort with a massive tour, and that's exactly what the Grammy-nominated band is doing! Kicking off in September, Godsmack's major headlining tour will cover over 20 dates across North America! On Sunday, 24th September 2023, fans should get ready for an incredible groundbreaking show as the rock giant will deliver a monumental set at the Blossom Music Center in Cuyahoga Falls, Ohio! To make this coveted stop even more amazing, Godsmack will bring along Michigan rock outfit, I Prevail along as a special guest! Expect nothing but head-bang-worthy staples as Godsmack, and I Prevail deliver their greatest hits on stage at the Blossom Music Center! If you want this ultimate hard rock banger, you better score your tickets now before it's too late!
A Godsmack show is always extraordinary. The nu-metal/hard rock veterans definitely know how to put on a show. Having emerged at an era when all the bands are driven with passion and angst and are louder than ever, Godsmack was right in the middle of it all, and they reigned supreme with their iconic hits, "I Stand Alone," "Awake," "Voodoo," and more. This 2023, Godsmack shows fans that they remain on the throne with a critically-acclaimed brand new effort, Lighting Up The Sky. The album topped Billboard's Hard Rock charts and spawned the monumental hits "You and I" and "Soul and Fire." The album also released the number 1 Mainstream Rock single, "Surrender." In fact, since dropping their debut single, "Whatever," in 1998, Godsmack has topped the Mainstream Rock charts 12 times.
This 2023, fans can definitely anticipate a high-powered setlist packed with Godsmack's hits. Their recent concerts featured a healthy mix of new and old songs, including "When Legends Rise," "Under your Scars," "1000hp," "I Stand Alone," and "Awake." The band's recent appearance in Oklahoma during spring made headlines, and rock fans went wild with Godsmack's signature punchy riffs and out-of-this-world stage presence. Lead singer Sully Erna and company are not slowing down anytime soon.
Joining Godsmack at the Blossom Music Center, I Prevail is also set to promote their latest effort, True Power. The album, which spawned the singles "Body Bag," "Bad Things," and "Self Destruction, charted in over eight countries, including the U.K. and U.S. Their setlist in Godsmack's fall tour is anticipated to cover a plethora of iconic staples from earlier releases, such as "Gasoline," "Hurricane," and "Bow Down" from Trauma, and "Scars" and "Come and Get It," from Lifelines. The band's latest album, True Power, becomes the star of their 2023 setlist as I Prevail belts out a healthy amount of tracks, such as "Body Bag," "Self-Destruction," "Bad Things," "Breaking Down," and many more. I Prevail also made a few festival appearances in spring with Godsmack. This September, the band joins the rock legends for 15 stops in North America.
Tickets to see Godsmack and I Prevail this fall are now up for grabs. If you want to catch the band in an impressive and easy-access venue, you should seriously consider seeing these bands light up the Blossom Music Center. This outdoor amphitheater in Cuyahoga Falls has a vast landscape accommodating up o 15,000 fans. Being home to some of Ohio's iconic events, such as Lollapalooza, Vans Warped Tour, Ozzfest, and Mayhem Festival, the Blossom Music Center is definitely large enough to accommodate massive moshpits and wall of deaths!
Hurry and secure your tickets now by clicking on the Get Tickets link!