Blossom Music Center | Cuyahoga Falls, Ohio
Fans are going absolutely nuts for Fall Out Boy's new tour, dubbed "So Much For (Tour) Dust." You can expect the most incredible entertainment at this concert scheduled for Tuesday, July 18th, 2023, as they light up the Blossom Music Center with all of their incredible hits and the main reason for their tour, the brand new album "So Much For (Star) Dust." Joining them will be Bring Me The Horizon, Royal and The Serpent, as well as Carr. This is Fall Out Boy's first concert since 2018, so expect it to sell out extremely fast as fans rush to buy their tickets. Luckily for you, you've come to the best place to grab yours. A simple click of the "Get Tickets" button will ensure you get the best seats in the house. Don't delay; do it now.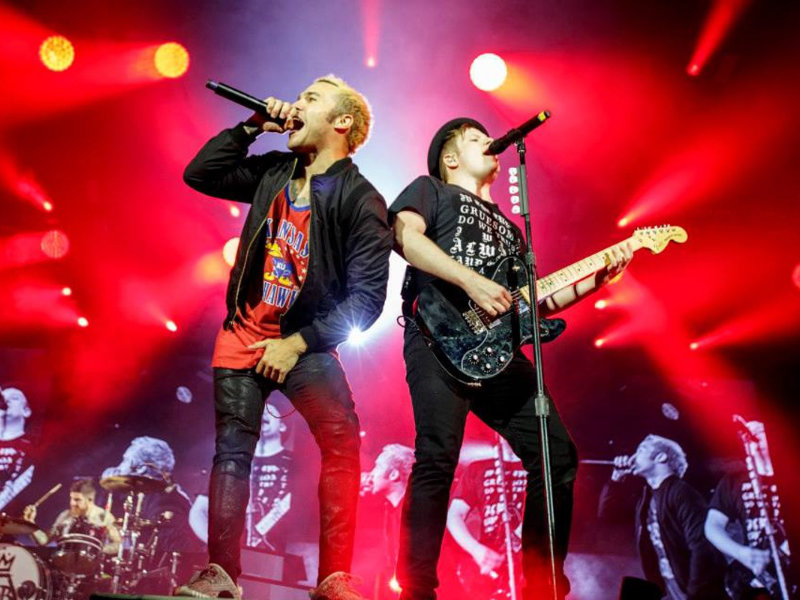 Fall Out Boy was formed in Wilmette, Illinois, in 2001 and rose to fame out of Chicago's hardcore punk scene. They first tasted mainstream success in 2005 with their album "From Under the Cork Tree," which contained two hit singles, "Sugar, We're Goin' Down" and "Dance, Dance." This album went double platinum and won over millions of adoring fans.
The following are examples of the band's significant musical contributions: The 2007 album Infinity on High had first-week sales of 261,000, putting it at the top of the Billboard 200 chart. It spawned the international smash hits "This Ain't a Scene, It's an Arms Race" and "Thnks fr the Mmrs." In 2013, Fall Out Boy released "Save Rock and Roll," which featured the top 20 single "My Songs Know What You Did in the Dark (Light Em Up)" and went on to become the band's second consecutive number-one album. American Beauty/American Psycho, the band's sixth studio album, debuted at number one on the Billboard 200 and produced the top ten hit "Centuries" and the top twenty-two single "Uma Thurman." Mania, the band's seventh studio album, was released in 2018, and it too reached the top spot on the charts. This makes it the band's fourth No. 1 album and sixth Top 10 album in a row.
With such a huge catalog of amazing music and armed with new music from their latest album, this concert will be the best one you attend all year. You really can't afford to miss out on this one, so grab your tickets right now before it is too late.