Blossom Music Center | Cuyahoga Falls, Ohio
An epic metal rock concert is ready to shake the Blossom Music Center this summer as the heavy metal band Disturbed brings the intensity of their "Take Back Your Life Tour" to the famous Cleveland venue. All rock metal fans will surely get ecstatic on Sunday night, August 27, when they hear the signature loud guitar riffs, emphatic rhythms, heavy bass, and the distinct voice of David Draiman. Get wild as you jam to "Immortalized," "Down With The Sickness," "Stupify," "Remember," and many others. Joining the fun as guests are Breaking Benjamin and Jinjer. The two rock bands will surely energize the crowd with their individual hits before Disturbed takes center stage. If this line-up does not conjure any excitement for you to stand up and scream, are you even a certified metal rock fan? Grab your tickets now by clicking the" Get Tickets" link.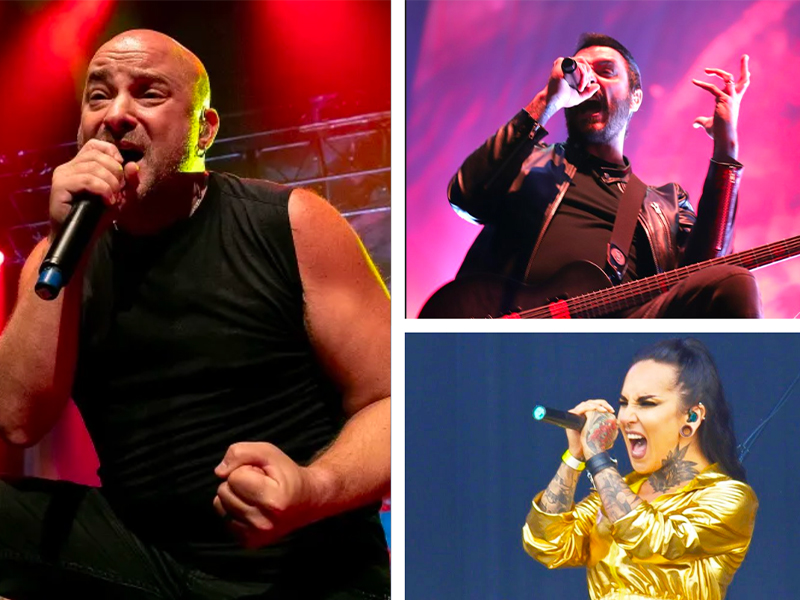 Disturbed is an American metal rock band formed in the 90s. Famous for iconic songs like "The Sound of Silence," "Stricken," and "Down with the Sickness," they have been made to be recognized as the household name and predecessors to their former head-banging alt-metal nu-metal movement. Consisting of David Draiman, Dan Donegan, John Moyer, and Mike Wengren, the band has yet to yield to rest when they've boosted five records to No. 1 on the Billboard 200 and notched eight No. 1 singles on the Mainstream Rock Songs chart.
In 2009, Disturbed was nominated for a Grammy in the "Best Hard Rock Performance" category after they released the music video for "Indestructible." The group is a multi-platinum-selling heavy metal band based out of Chicago. Lead singer, Draiman, was born in Brooklyn, New York, and little did he know he would meet longtime friends Donegan, Wengren, and Fuzz and would go on to write their most successful singles.
Follow them as they go on a 36-day summer/spring tour this year called "Take Back Your Life." Joining the fun of the tour is the rock band Breaking Benjamin, responsible for the hits "I Will Not Bow" and "Give Me A Sign." Opening for the show will be the Ukrainian metalcore band Jinjer. Look out for this hard-core night with these amazing artists this August 27 at Cleveland's Blossom Music Center! Get your tickets now before they run out.