Blossom Music Center | Cuyahoga Falls, Ohio
On June 3, 2023, Blossom Music Center will host Dierks Bentley, a country music superstar who has won multiple Grammys, American Music Awards, and Country Music Awards. Bentley's gigs will feature the fast-fingered Molly Tuttle as the opening act, with Dierks's pal Jordan Davis appearing as the special guest. Tickets for the Gravel & Gold Tour are on sale now, so get ready for a night of unforgettable new songs and stellar performances by some of the best musicians in country music.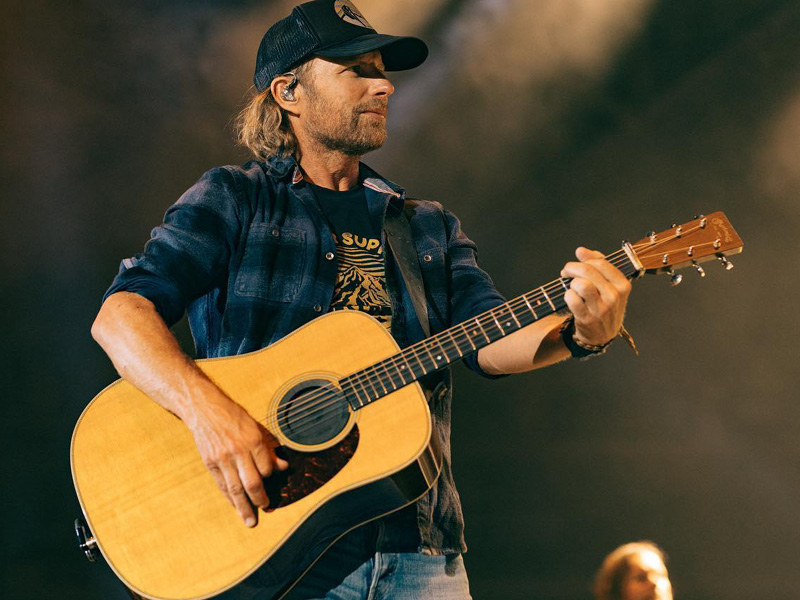 Dierks Bentley has 14 Grammy nominations, four Academy of Country Music Awards, numerous nominations from the ACMs, CMA's, Billboard Music Awards, and more, as well as 17 years as a member of the Grand Ole Opry. Dierks Bentley's biggest skill is his versatility, as he has topped the charts with somber ballads and loud party-starters alike. But his loyal fans understand just how versatile he is. There are bluegrass tracks with iconic names like Del McCoury buried in practically every one of his albums; search a little more, and you'll learn that he was early friends with now-famous names like Chris Stapleton and Kacey Musgraves, both of whom have performed back-up vocals for him.
More than two decades after releasing his debut studio album, the country singer is still pursuing his aspirations by creating new music and playing at sold-out venues across the country. While preparing to release his tenth studio album, Gravel & Gold, in February, the 47-year-old Dierks reflected on all the riches he's discovered along the way. "If I had to deliver someone one album and say, 'This is who I am,'" Dierks said in the interview, "this would be the one." "With fresh songs, a completely different set and feel, and fantastic musicians and singers to share the stage with…. I honestly believe this will be our best tour yet."