Blossom Music Center | Cuyahoga Falls, Ohio
Dave Matthews Band comes to Blossom Music Center on Friday, June 10th 2022 for their huge North American Summer Tour. Grab some tickets and come see the legendary Blues fusion, Rock band DMB back on stage. The band will also continue its constant drive to preserve the environment with their mission of planting one million trees after successfully doing it in 2021, so you and the band can enjoy a guilt free experience while having fun. So come on, this is one of the highest grossing, and most prolific jam band around, and every night is guaranteed to be extraordinary.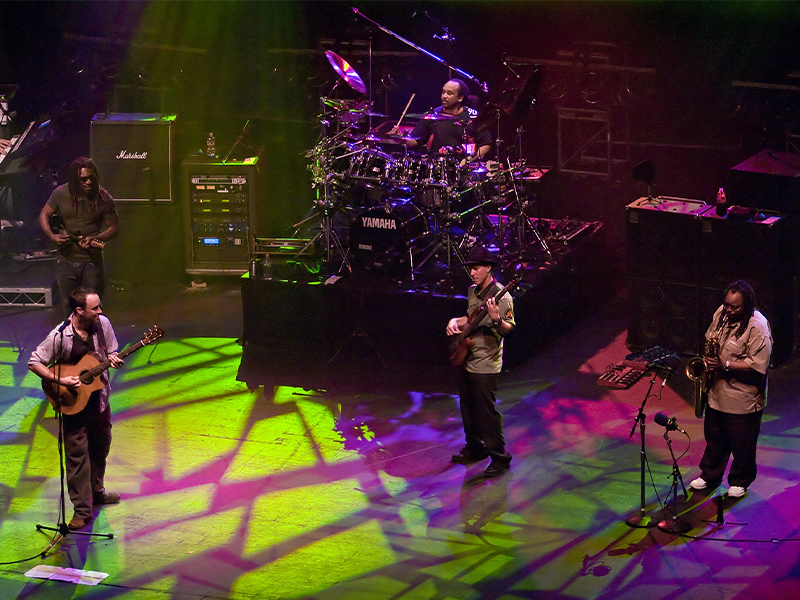 Music fans will finally experience Dave Matthews Band once again for some stellar performances on their North American Summer Tour. The band began their journey in 1991 and has been one of the most prolific and high-grossing bands in the world with over 25 million tickets sold worldwide. They are recognized for their incredible live performances and engaging shows as a jam band. They have attained substantial commercial success and received critical appraise from fans and music commentators over the years.
DMB made history with their seventh studio album, Come Tomorrow, as they became the only band to have seven consecutive studio albums reach number one on Billboard 200. The album also sold 292,000 units, making it the biggest sales week for a rock album in over four years. They also won a Grammy at the 1996 Grammy awards for Best Rock Vocal Performance by a Duo or a Group and have received various Grammy nominations throughout their career. As one of the world's most successful rock music acts, fans are always wanting to attend their live concerts. If you're one of them, you will need to hurry up and get your tickets right now before they are sold out!