Blossom Music Center | Cuyahoga Falls, Ohio
Celebrating their centenary, the Cleveland Orchestra, conducted by Jahja Ling, bring the Tchaikovsky Spectacular to Blossom Music Center on Sunday 2nd July 2017! Enjoy the music of one of the most celebrated composers in history at this special and breathtaking event!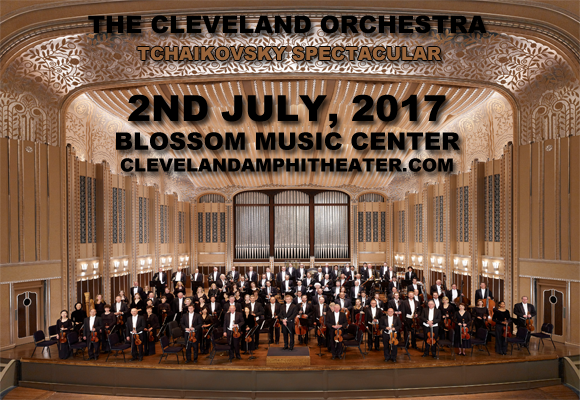 "Our 100th season serves as an historic moment, not only to celebrate our rich history, but to look forward to everything this institution will accomplish in the century to come. Against the ever-increasing and fractious challenges of the world today, I believe that we have an obligation to harness the life-changing power of music to make the world a better place — to push the limits of our art to create thrilling adventures in music. Music is an incredible tool for good — to inspire people, as Beethoven believed, in the 'fight for good,' for what is right and true." – Music Director Franz Welser-Möst.
SHOSTAKOVICH – Tahiti Trot: Tea for Two
GERSHWIN – Piano Concerto in F
GERSHWIN/arr. Bennett – Porgy and Bess: A Symphonic Picture
TCHAIKOVSKY – 1812 Overture