Blossom Music Center | Cuyahoga Falls, Ohio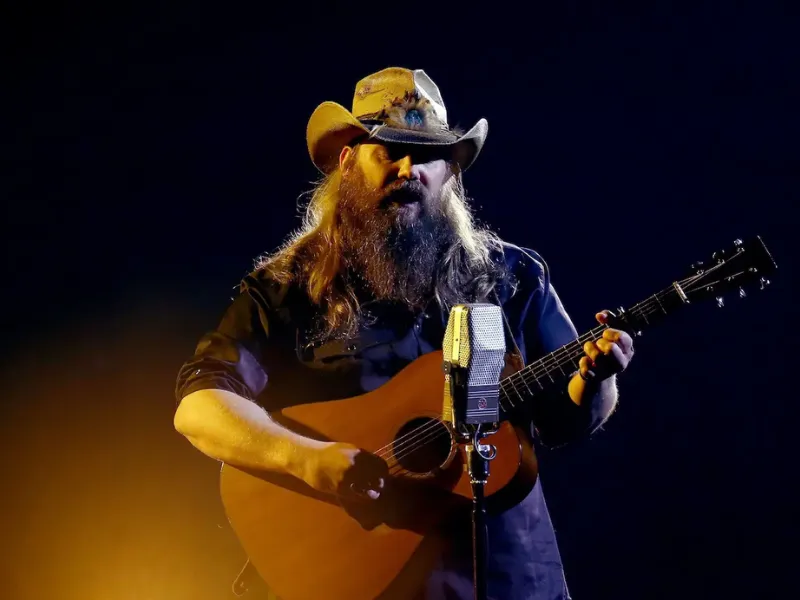 Eight-time GRAMMY Award winner Chris Stapleton will leave you quaking in your boots after his emphatic Friday performance on May 31 at the Blossom Music Center, with Marcus King and The War and Treaty! Grateful for the continuous support of his fans, the superstar adds new dates to his "All-American Road Show" for the summer months of 2024. Chris Stapleton, master of soul and Southern rock, sang his way into becoming the decade's most idolized country music crooner. His first four albums landed within the Billboard 200's Top 3 while peaking at number one in Top Country Albums. With songs such as "Broken Halos" and "Starting Over," he forged a multi-platinum career that still echoes in the airwaves today. Stapleton will stop by the Blossom Music Center to serenade you in the vast expanse of Ohio's breathtaking nature, promoting his latest album, Higher, which features the rising hit "White Horse." Tickets are out and selling fast - get yours ASAP!
Folks, it's been one helluva hoe-down with Chris Stapleton's "All-American Road Show" and guess what? He's taking the ride for one more round-up! The country music juggernaut has confirmed dozens of new dates for his ongoing national tour from March to August of Summer 2024, including a May 31 show at the Blossom Music Center. The trip will promote the singer's latest studio album, Higher, and feature guest acts teeming with A-list talent.
Higher (2023) complete track listing
What Am I Gonna Do
South Dakota
Trust
It Takes A Woman
The Fire
Think I'm In Love With You
Loving You On My Mind
White Horse
Higher
The Bottom
The Day I Die
Crosswind
Weight Of Your World
Mountains Of My Mind
"Chris Stapleton is such a grounded and powerful performer... His voice is so fully embodied, his guitar playing so skilled, and his set list made up of on-their-way-to-being standards that it's hard to ask for more."
Gifted with a heavenly tenor range, Chris Stapleton brings hard-hitting expressionism to classical country hymns influenced by rock, soul, and bluegrass. He has accomplished the mind-bending feat of claiming the top three spots in the Billboard 200 with his first four albums, all of which peaked first in the Top Country Album ranks. Across his career, the musician has released several multi-platinum hits that topped the Billboard Hot Country Songs and Country Airplay charts, which include "Broken Halos," "Starting Over," and a Diamond-certified rendition of David Allan Coe's "Tennessee Whiskey." Chris Stapleton is also the proud holder of eight GRAMMY Awards, ten Academy of Country Music Awards, and fourteen Country Music Association Awards.
One of the concert's guest acts is Marcus King, the GRAMMY-nominated Southern rock singer made famous by his Billboard Adult Alternative Airplay charting hits "The Well" and "Blood on the Tracks." Our second act, The War and Treaty, is the multi-awarded Southern soul power couple whose recent Lover's Game album made America swoon with songs such as "Angel" and "That's How Love is Made."
The star-studded tour's show in Ohio will be held at the Blossom Music Center, an outdoor amphitheater that can accommodate over 19,000 fans. Enjoy the heart-melting harmonies of Chris Stapleton amid the venue's scenic natural vistas, with premium picks for seats in its lawn and covered viewing areas. It's the ideal place for a partying herd of country music lovers, so go on and join the crowd this Friday, May 31. Buy your tickets now!