Blossom Music Center | Cuyahoga Falls, Ohio
Wouldn't it be nice to hear some of the best-loved Beach Boys' classic hits live and sung by no other than the main man himself, Brian Wilson?!!! It will not only be nice but this show promises to be a great show for one and all who have harbored good memories and good vibrations as Brian Wilson's and The Beach Boys' music became the soundtrack of their lives. Don't miss Brian Wilson as he takes center stage at the Blossom Music Center on Sunday 11th August 2019. Good vibes and great sounds from the man who invented them, what more could you ask for? Get your tickets now!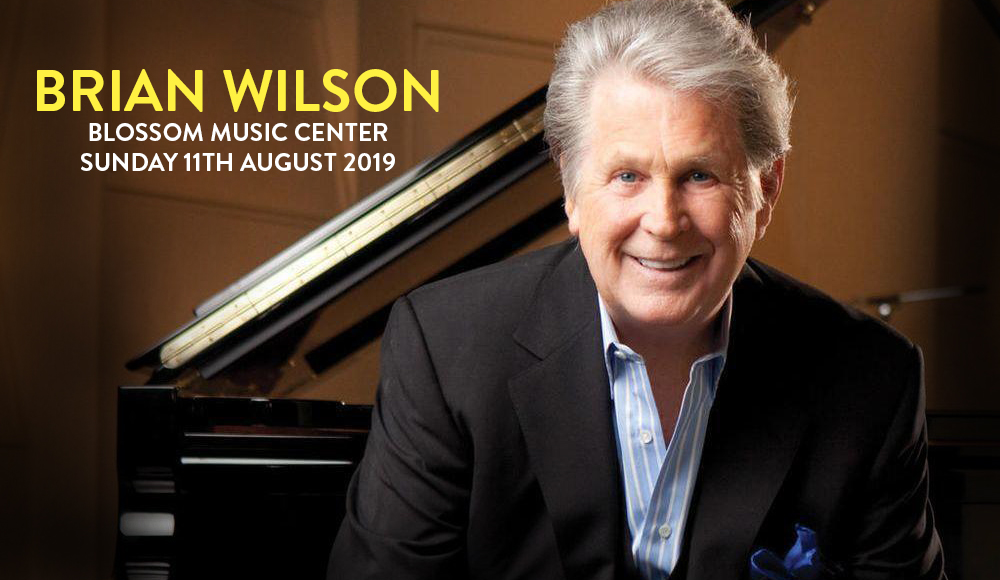 Hailed as a genius of our time, Brian Wilson was a prime mover of recording techniques and compositions, often labeled as unorthodox, but eventually recognized his methods as one of the most innovative and significant forces that drove music production forward. He is touted as "the first pop artist credited for writing, arranging, producing, and performing his own material. " Credited as the 'inventor' of the California sound, he, along with Beach Boys' co-members spawned over two dozen Top 40 hits that still reverberate and fill the airwaves to this day.
"Good Vibrations", "California Girls", "Surfin' USA", "Fun, Fun, Fun", "God Only Knows"… this list of ultra-catchy and iconic hits could go on and on. Brian is a hit-making machine who has been inducted into the 1988 Rock and Roll Hall of Fame and has snagged two Grammy Awards as a solo artist for Brian Wilson Presents Smile (2004) and The Smile Sessions (2011). In Rolling Stone Magazine's "100 Greatest Singers of All Time" in 2008, Wilson was ranked at number 52 and took the number 12 position for the "100 Greatest Songwriters of All Time" in 2015. In 2012, music publication NME ranked Wilson number 8 in its "50 Greatest Producers Ever" list, and recognizing and his ground breaking studio techniques.
That is the man that will stand onstage and sing his heart out with his countless hits that have become part of our lives…now that deserves a rousing round of applause! Be there for that experience of a lifetime. Book your ticket now!