Blossom Music Center | Cuyahoga Falls, Ohio
With nine Grammy Awards and a slew of recognitions, the legend is back on the live stage! This time around, the "By the Way, I Forgive You" singer is giving it her all at Blossom Music Center on Saturday, 16th of September 2023. Exploring pop, rock, folk, country, and alt-rock across her seven glorious albums, Brandi Carlile is extending her successful tour trek for more special stops this 2023. Exciting! Winning hearts with massive waves of success for her 2021 album "In These Silent Days", she won three awards at the 65th Grammy Awards, performing "Broken Horses" at the live telecast. Carrying a soaring voice singing throughout yearning, she's bound for greatness as a living legend for her hit masterpieces including "Right on Time", "A Beautiful Noise" with Alicia Keys, "The Joke", and "Broken Horses". So, better sign up for this chance to catch her perform live on stage by booking your tickets now!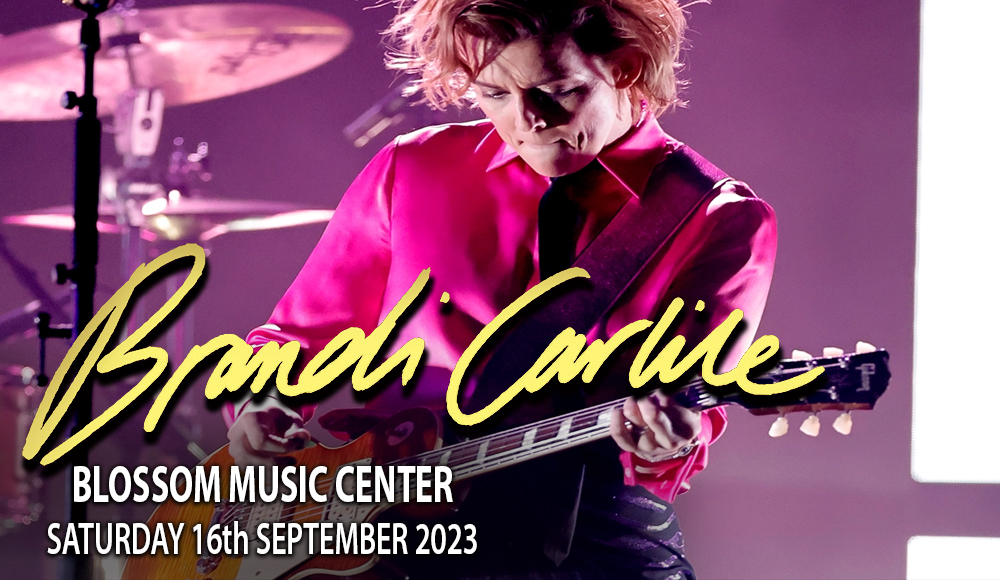 From performing gigs at Seattle clubs with her twin brothers, Brandi Carlile soon found herself recording and putting out her own work. Gaining attention, she was then featured on Rolling Stone's list of "10 Artists to Watch in 2005". In 2007, she found her breakthrough with "The Story", and these stories marked the beginning of her beautiful genre-bending pathway to success.
Releasing her newest album, "In These Silent Days", last October 2021, the record hit #11 on the US Billboard 200 and the top spots for US Folk and US Rock albums charts. With a record so strong filled with hits such as "Right on Time" and "Broken Horses", she's definitely a contender for the world's most loved artists to exist. With 25 Grammy nominations, she bagged nine awards, including three at the 65th Grammy Awards for Best Americana Album, Best Rock Performance, and Best Rock Song.
Marking her return to Americana after successful twists and turns exploring other genres, it is no doubt that Carlile is a master of her craft, producing different genres while still delivering powerful music when it comes to the stories she hopes to share.
"I've built my whole life within this community," she told Billboard, explaining why the genre is something important to her. "We're just rooted in our Americana people. And what Americana really is is a rejection of some of the exclusive tenets of country music — I mean that politically, I mean that sonically. In terms of diversity, Americana is where you're gonna see it the most. "
Brandi Carlile's biggest hits, crowd favorites, and newest anthems include "The Story", "Dreams", "That Wasn't Me", "The Eye", "The Joke", "Black Hole Sun", "Right on Time", and "Broken Horses".
As Brandi Carlile continues to impress and rock it all out on stage, the woman is on-track toward changing the game of what makes music great. With diverse releases showcasing her strengths in different genres, her soaring voice always takes her back to her Americana roots which she regards as a special community close to her heart.
Catch Brandi Carlile live on stage at Blossom Music Center on September 16th by booking your tickets now!