Blossom Music Center | Cuyahoga Falls, Ohio
It's Blink 182 like you've never seen them before! With Alkaline Trio's Matt Skiba on guitar, the pop punk trio are talking it to the next level and embarking on an enormous tour across the US this summer in support of their most recent album, California! Joining them on tour will be fellow pop punkers A Day To Remember & All American Rejects, and they'll all be coming to Blossom Music Center on Tuesday 9th August 2016!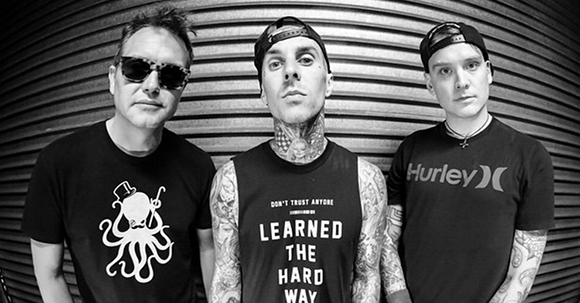 Founded in Poway, California in 1992 by guitarist and vocalist Tom DeLonge, bassist and vocalist Mark Hoppus, and drummer Scott Raynor, Blink 182 is widely acknowledged as the band that brought pop punk to the mainstream. 1995 saw the release of the band's debut album, Cheshire Cat, under the name Blink. The popularity of the album brought the band attention, leading to their name change to Blink 182. The band's sophomore follow up, Dude Ranch, was released in 1998 on MCA Records and, after Raynor's departure from the band later that year, Travis Barker joined the group. Blink 182's third and fourth albums, Enema of the State and Take Off Your Pants and Jacket, were the band's most commercially successful, launching them into the mainstream. The band embarked on an "indefinite hiatus" when DeLonge left in 2005, but they reunited in 2009, producing the trio's sixth album, Neighborhoods (2011). In 2015, DeLonge again exited and was replaced by Alkaline Trio guitarist and vocalist Matt Skiba. The band's seventh studio album, California, is set for release on July 1, 2016.