Blossom Music Center | Cuyahoga Falls, Ohio
Are you ready for the big-time comeback of one of the biggest boy bands in recent years? If your answer is a big YES, then you are in for a treat as our favourite Nickelodeon Boys, Big Time Rush, are now back in the limelight for their Forever Tour! Join Kendall, James, Logan and Carlos in an evening of nostalgic songs and superb performances on Friday, July 8, 2022, at the Blossom Music Center, Ohio! So call all your friends, grab your tickets, and mark your calendars for this is going to be a great concert experience you wouldn't want to miss. We waited almost a decade for the boys to reunite. So you definitely don't want to lose out on this one!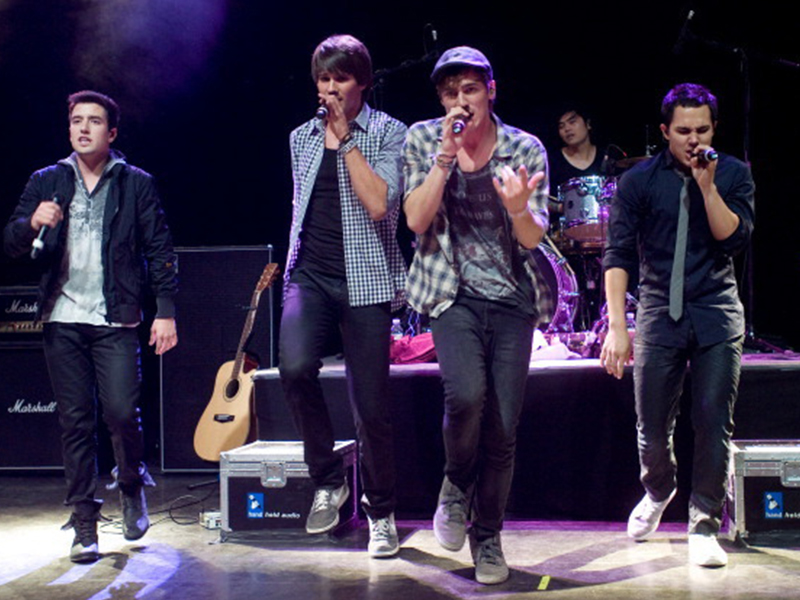 A big-time comeback of the beloved pop super-group Big Time Rush is making rounds in social media as one of the biggest events this summer. After the band announced its reunion last year, fans all over the world are nothing but excited for Kendall Schmidt, James Maslow, Logan Henderson, and Carlos PenaVega. It is noted that the band opted to go separate ways in 2014 after their massive success as pop stars and TV personalities. However, loyal fans were all hyped up when they announced their reunion last year.
Now, fans got all hyped even more as the top-selling hitmakers appeared on Good Morning America to announce their highly anticipated "Forever Tour." The three-time Triller Billboard Chart Topper Dixie D'Amelio will join them on tour as a special guest. Talk about big-time guests, eh? Well, fans can expect nothing but big-time entertainment as this is Big Time Rush's first official tour since reuniting. Also, this is the first time the boys will headline a show in Madison Square Garden. But apart from Big Apple's famed building, the boy band will tour many major venues in the US, including Blossom Music Center at Cuyahoga Falls, Ohio.
With its 2300 capacity, Blossom Music Center is the ideal place for the big comeback of our beloved Nickelodeon Boys. After all, a big comeback deserves nothing but a big-time venue. So reserve your tickets and seats now for this highly-anticipated event of the summer that will leave every Big Time Rush fan screaming at the top of their lungs. Book your tickets now!