Blossom Music Center | Cuyahoga Falls, Ohio
The Last Summer On Earth tour! Multi-platinum rock band Barenaked Ladies at Blossom Music Center in Cuyahoga Falls, Ohio on Tuesday July 21st 2020. Gin Blossoms and Toad the Wet Sprocket will round out the incredible lineup. Buy you tickets right now because this could well be your Last Summer On Earth! Wouldn't be a shame if you missed it?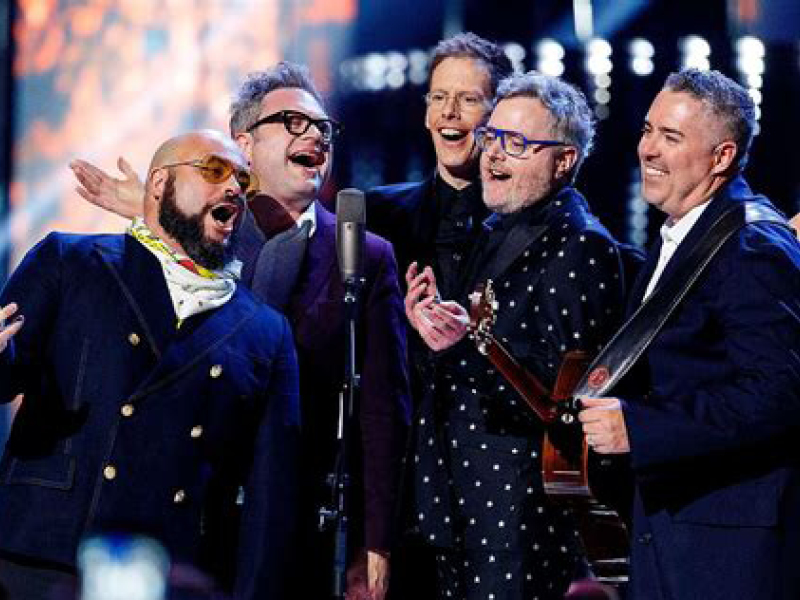 The Toronto-based Barenaked Ladies have now sold over 15 million albums worldwide and earned multiple JUNO Awards and Grammy nominations, had Ben & Jerry's name an ice cream after them, wrote and recorded the theme song to the TV series The Big Bang Theory, and participated in the first-ever "space-to-earth musical collaboration" with astronaut Chris Hadfield. The band has also been inducted to the Canadian Music Hall of Fame, and received a proclamation from Toronto Mayor John Tory declaring October 1st "Barenaked Ladies Day." — are also set to release new music in May of this year.
"We're looking forward to getting back out on the Last Summer On Earth tour," vocalist, guitarist Ed Robertson shares. "Having Gin Blossoms and Toad the Wet Sprocket out with us is going to be a blast. That's a LOT of hits per night!"
Gin Blossoms' blockbuster 1992 album New Miserable Experience spawned four Top 40 hit singles ("Hey Jealousy", "Found Out About You", "Until I Fall Away" and "Allison Road"), sold more than 4 million units, and established the band as one of the top rock groups of that decade.
Toad the Wet Sprocket continue to make music and tour with the same spirit of unwavering independence that fans fell in love with on Billboard-charting hits like "Walk on the Ocean", "All I Want", "Something's Always Wrong", and "Fall Down". The band share a special kind of musical chemistry that can only come from years of creating music with friends from high school.