Blossom Music Center | Cuyahoga Falls, Ohio
Those fun-loving BareNaked Ladies are at it again with another red-hot scorcher of a tour, "Last Summer on Earth 2023." Everyone knows that their concerts are simply out of this world, and you expect to have the most incredible time ever. This leg of the tour stops at Blossom Music Center on July 21, 2023, and they will be bringing with them special guests, Five For Fighting and Del Amitri. Together, they create a powerhouse of entertainment that is unrivaled in the industry today and is sure to thrill you from the start to the end. Tickets have already begun selling out way faster than we anticipated, but you can secure yours right now by clicking the "Get Tickets" button. Do it immediately before it is too late.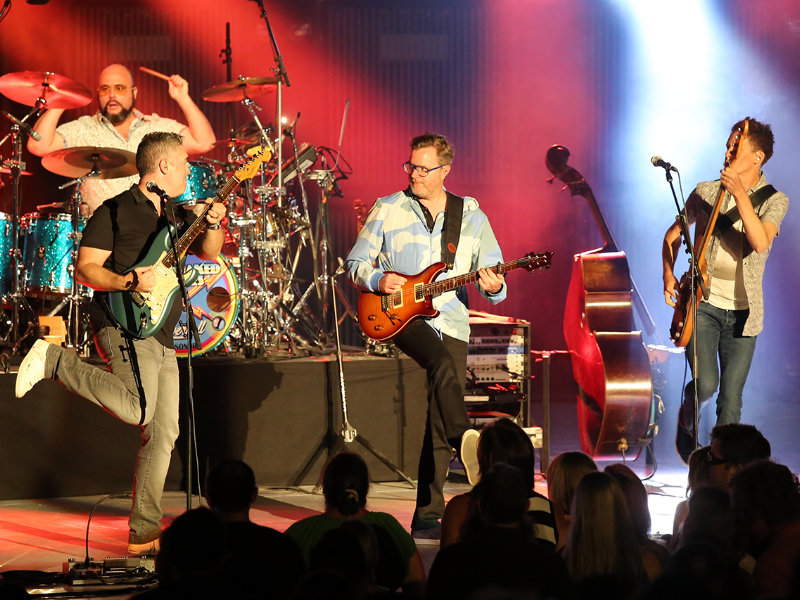 In 2012, the year the ancient Mayan calendar predicted Earth would end, the BareNaked Ladies debuted their Last Summer on Earth tour. BNL, being BNL, immediately jumped at the chance to play around with the concept, and they wound up enjoying it so much that they've repeated the tour seven times in the last 12 summers.
The band is widely regarded as one of the best live bands on the planet and have been in the game for 35 years now, having formed in Ontario in 1988. Their 1991 self titled album was one of the first independent releases to be certified gold in Canada. Subsequently, they have sold over 15 million records worldwide, entertained sold out audiences, had their own ice cream flavor, won 8 "Juno Awards" and are some of the most entertaining acts to watch live.
The band's live shows are incredible, full of witty banter and impromptu rapping in between numbers. Every year they perform, they get better and better, and that is why this concert is going to be one of the best they have ever performed. You have to be quick to grab your tickets because these are sure to sell out very quickly. Simply clicking the "Get Tickets" button will ensure your spot, so do it right now.