Blossom Music Center | Cuyahoga Falls, Ohio
Multi-award-winning hip-hop artist 50 Cent is celebrating the 20th anniversary of his commercially successful debut album, Get Rich or Die Tryin'. The celebration will be supported by a massive global tour, which includes 39 summer dates across the U.S. and Canada! On Sunday, 6th August 2023, 50 Cent will bring his Final Lap World Tour to Cuyahoga Falls, Ohio! The show, featuring special guests Busta Rhymes and Jeremih, will light up the Blossom Music Center with incredible hits! According to reports, the tour will feature an extensive setlist packed with 50 Cent's greatest hits, including songs that have not been performed in decades! More guests are expected to be announced soon, but in the meantime, hip-hop fans better move fast because this show is expected to be fully packed! If you don't want to miss out, you better hurry and secure your tickets now before it's too late!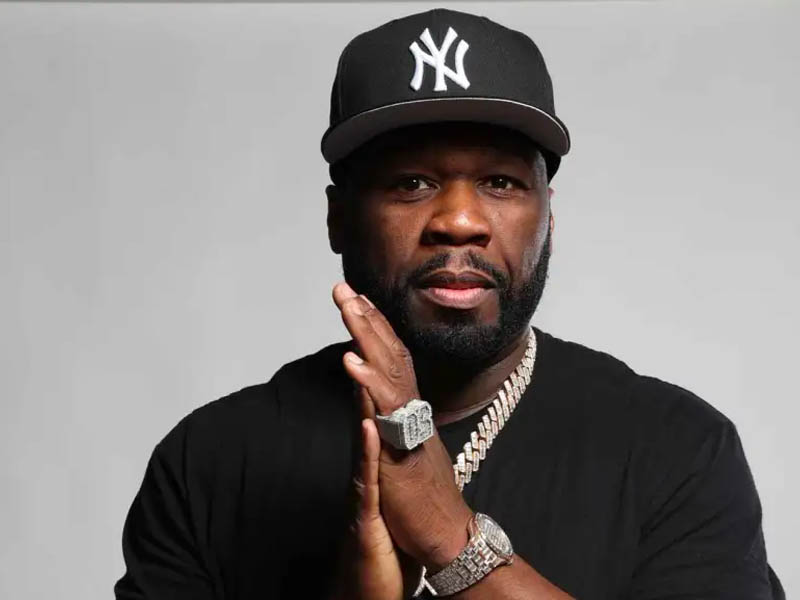 50 Cent dropped his debut album, Get Rich or Die Tryin', in 2003. The record, released through Interscope, is the quintessential gangsta rap album infused with R&B – a signature sound of burgeoning rappers from New York. The album features an all-star creative line-up, including Eminem, Dr. Dre, and several acclaimed music producers, such as Megahertz, Rockwilder, Dirty Swift, and more. The album spawned 50 Cent's massive debut hit, "In da Club, which topped four Billboard charts, including the Billboard Hot 100.
The song was also an international success after entering the charts in over 20 countries. The debut single was followed by several more hits, including "21 Questions" and "P.I.M.P. Meanwhile, the album also became a phenomenal success. It topped two the Billboard 200 and entered the charts in over 20 countries. The album's remarkable achievements include a nine-time platinum certification in the U.S., equivalent to nine million copies sold. That same year, 50 Cent received numerous awards for his work with Get Rich or Die Tryin'. He won seven Billboard Music Awards, 10 Billboard R&B/Hip-Hop Awards, five Grammy nominations, and two MTV Video Music Awards.
After his stellar debut, 50 Cent released four more commercially successful studio albums, including his six-time platinum-certified sophomore effort, The Massacre. Although the album follows the pinnacle of 50 Cent's music success, it does not fall behind in terms of recognition and acclaim. Massacre topped three Billboard charts, including the Billboard 200, and entered the charts in 22 countries.
In 2009, 50 Cent performed in Eminem's single, "Crack a Bottle" with Dr. Dre. The song later won the Grammy Award for Best Rap Performance by a Duo or Group. The win comes after 50 Cent was nominated for 12 Grammys in the past.
This 2023, 50 Cent delivers his greatest hits from his phenomenal career-spanning albums. He will be joined on stage by Grammy-nominated rapper Busta Rhymes, who's known for hits like "Don't Cha," "I Know What You Want," "Break Ya Neck," and many more.
Platinum-selling rapper, Jeremih, will also be delivering the hits from his highly-successful albums, the eponymous debut album, All About You and Late Nights.
Score tickets now to join 50 Cent's grand celebration of his legacy record, Get Rich or Die Tryin'. Tickets are now available!